Improving Margins with Model N Channel Management
Increase visibility into channel design registrations, improve the ease of doing business with the channel and reward demand correctly
Eliminate internal bid wars
Enforce contract terms
Reduce channel incentive overpayments
Facilitate compliance with revenue recognition policies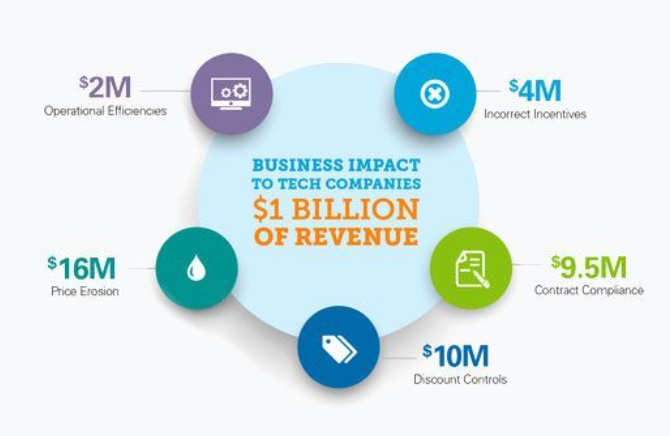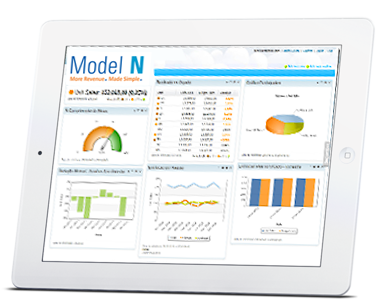 Managing Your Channel Effectively
Effective channel management requires adopting a combination of best practices and technology. High Tech manufacturers can improve their channel relationships, boost gross margins, and drive shareholder value. Capabilities include:
Design Registration: Enables channel partners to register designs and create activities
Ship and Debit Processing: Automatically validate channel sales data against authorized debits
Channel Inventory: Enables companies to track inventory levels for leverage to determine inventory deferred revenue, eligibility for debits, and available quantity and value
Price Protection: Enables companies to accurately determine which distributors and inventories are eligible for credits when revising published pricing
Stock Protection: Automates the governance of stock rotation
INFOGRAPHIC: Learn more about Revenue Leakage
Revenue Cloud for High Tech
Free 2-day Value Discovery Workshop
Manufacturers can accelerate deal cycles in the channel and improve financial control accuracy by automating the POS, inventory, and credit claim reconciliation process.
On every $1B in sales, High Tech companies lose millions annually to lost opportunities, poor volume and price compliance, channel overpayments, and other forms of price erosion.
Model N offers a free 2-day value discovery workshop where you are empowered with the knowledge to:
Uncover gaps in business processes and tools compared to industry best practices
Identify major areas of opportunity for business improvement
Make recommendations on how the company can drive business value

What Customers Say
Companies like CSR, STMicroelectronics, ON Semiconductor, Microchip, Linear Technology, PMC-Sierra, Cirrus Logic, Maxim, Marvell and NXP are already using Model N to successfully drive revenue execution strategies to minimize revenue erosion and gain business value.
"Model N allowed us to raise the bar in how we respond to customers, made us more effective in the way we respond to customers, made us more capable in the way we price, and to avoid any errors we might make."
– Peter Austin,
VP, Global Sales & Marketing, NXP
Why Model N Channel Management
High Tech manufacturers rely on Model N Channel Management to effectively maximize revenue by unlocking channel value. From design registration, ship and debit processing, channel sales collaboration, to channel inventory management, we can help your High Tech company integrate and use consistent information in every phase of the process.
You have an inquiry? We are here to help.
Thank you for your interest in Model N and our Revenue Management solutions and services. Please submit the form to the right and a representative will contact you to answer questions.