Rebate Management Solution & Processing Software
Model N's Rebate Management solutions allow you to align your partners and customers with your sales goals and maximize your revenues.
Features
 Seamless Workflow – Integration, eligibility, and cross-functional validation with CPQ, Contract Management, Global Pricing Management
Rebate Performance Dashboard and Analytics – Evaluate rebate program effectiveness, sales uplift, and rebate earnings progress on any attribute or parameter for any historical period.
  Partner Collaboration – The Model N Community Portal makes it easy to communicate performance goals, rebate earnings progress, and payments to partners.
Enterprise-grade performance – Run automated daily or on-demand rebates and incentive earnings and payment calculations across millions of transactions in seconds.
Transparency and Control – Balance transparency with control over data visibility. Handle approvals and overrides at the program, earnings, and payments levels by channel, sales, marketing, finance, and operations managers.
Comprehensive rebate program definition – Define multiple and comparative performance and compliance goals within a rebate program with over 200 different rebate and incentive configurations including volume, growth, tiered, step, and direct and indirect customer rebates to specify targeted goals.
Powerful Rebate Processing – Automated daily or on-demand rebate and incentive earnings and payment calculation across millions of transactions in seconds.
Schema-less Extensibility – Utilize any new data source or enhance existing transactions, point-of-sale, and inventory data sources.
Payment Flexibility – Make payment calculations that can be both related to but independent of rebate program earnings to enable early payments and payment rollups for matrixed sales and finance organizations.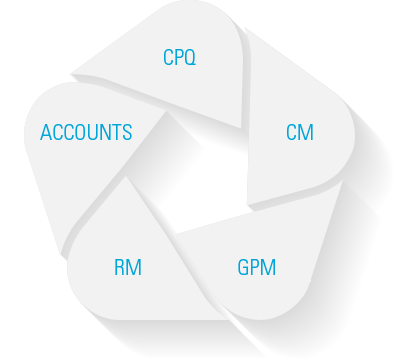 Benefits
Increase topline revenue by 1-3% by using performance-based incentives for channel partners
Implemented as a standalone solution or as an integrated solution with Model N Revenue Cloud
Maximize margins by eliminating incentive overpayments, and providing visibility to profit impact of rebate programs
Maintain higher pricing by preventing price gaming by contract manufacturers
Maximize effectiveness by exposing rebate programs' financial performance
You have an inquiry? We are here to help.
Thank you for your interest in Model N and our Revenue Management solutions and services. Please submit the form to the right and a representative will contact you to answer questions.