Payer Management
Eliminating Revenue Leakage with Payer Management
To support pharma manufacturers in navigating the complex requirements for formulary, market share, and price protection calculations, Payer Management keeps structured contract documents in a single repository and reduces manual effort. Pharma companies pay on average 25-31% of revenue in rebates with heavy penalties for late payments, making accurate and timely rebate and fee validation, calculation and settlement critical to manufacturers. Rebates are becoming more innovative and value-based, and with Model N's Strategy Designer these operationally complex agreements can be effectively modeled and executed.
Features
With the RMaaS delivery model, Payer Management features are continuously being introduced and enhanced to ensure customers eliminate revenue leakage while incorporating feedback from our customer advisory board to advance best practices. Here are just a few key features of Payer Management:
Contracts and pricing management
Utilization-based incentives
Plan management
Formulary management
Pharmacy utilization claims validation
Benefits
Though just one component of commercial strategy, Payer Management provides important benefits for life sciences manufacturers. Customers can expect to receive significant value by experiencing these benefits, among others:
Access structured contract documents in a single repository to reduce manual effort
Leverage pre-approved contract templates and clauses, approval workflows and version tracking to improve governance and reduce exposure to risk
Improve operational efficiency by closing more deals faster, while providing visibility and control into the entire contract lifecycle
Decrease revenue leakage by ending rebate overpayments and rejecting invalid claims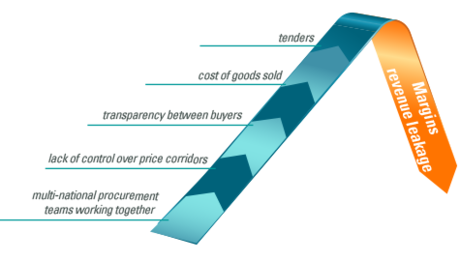 "We now have an effective and measurable way to manage the channel. Model N's CDM solution made us much more proactive in our approach to working with our partners."
Ron Ryan
Senior Vice President, Global Channels and Operations, Cambium Networks
"Model N helps us manage our global channel so we can drive more revenue."
Senior Manager, Worldwide Channel Management, AMD
Model N BPI Gross to Net combines Model N's trusted transaction data sets with BPI Technologies' sophisticated gross-to-net revenue recognition tools, enabling manufacturers to achieve complete gross-to-net visibility in near-real-time at every step of the revenue lifecycle. It will provide pre-deal and "what if" analysis, the true price of products, true net revenue, accurate accruals, full audit reporting, and reliable forecasts that are critical to pharmaceutical and medical technology manufacturers. Model N BPI Gross to Net will enable manufacturers to make faster, smarter, better-informed business decisions and to drive top-line growth.
Validata Script Management
Validata Script Management is a robust and configurable tool that acts as the first step within the Payer Rebate process. Payer submitted utilization data is imported into Validata Script Management and user-configurable validations and thresholds are executed against the utilization data to weed out invalid Rx transactions, thus mitigating revenue leakage via inappropriate utilization lines submitted by the Payer. The validation results can be stewarded and, in some cases, overidden as desired by business and contractual requirements. Acceptable utilization is published for downstream rebate processing and, error reporting, including industry standard reconciliation file generation, is included in the Validata Script Management tool.
Payer Intelligence
Payer Intelligence provides self-service reporting capabilities for all aspects of Commercial, Medicare Part D, and TriCare payer contracts within the Payer Management rebates area. Three primary areas of contracts detail, utilization data, and rebate results provide dimensional and metric structure to the reporting that can be performed within Payer Intelligence. Users, based on their business needs and goals, can schedule ad-hoc reports, as well as create visual dashboards within Payer Intelligence that can be regularly refreshed to gain desired and timely insights into the robust contract, utilization, and rebates data within Payer Management.
Validata Intelligence
Validata Intelligence provides complete self-service reporting capabilities on utilization transaction details, transaction items, transaction duplicates, reversals, Coverage Gap details, history, and other related details. The integrated construct of Validata Intelligence structures the data with associated dimensional categories, including contract, product, time period, trading partner, etc. Users, based on their business needs and goals, can schedule ad-hoc reports, as well as create visual dashboards within Validata Intelligence that can be regularly refreshed to gain desired and timely insights into the robust utilization data within Validata.