Medicaid
Eliminating Compliance Risks with Medicaid
As manufacturers navigate changing government regulations, having all data in a single source lends itself to immediate rebate claim processing, thereby reducing costly interest or penalties. Over the past decade, Medicaid enrollment has grown more than 50% due, in part, to the Affordable Care Act, though with unit rebate amounts updated automatically upon completion of government pricing calculations, manufacturers no longer have to rely on legacy systems that can be lengthy and produce inaccuracies. Throughout the institutional contracting process, manufacturers look for solutions that mitigate the risk of rebate overpayments and ensure timely processing to avoid interest or penalties.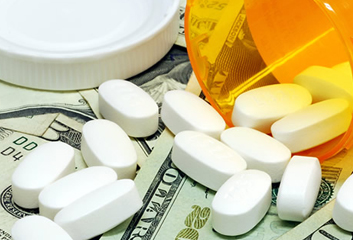 Features
With the RMaaS delivery model, Medicaid features are continuously being introduced and enhanced to ensure customers remain compliant to changing regulations while incorporating feedback from our customer advisory board to advance best practices. Here are just a few key features of Medicaid:
Medicaid claims management
Automated disputes and adjustments
Pre-loaded 50 URA formulas
Formula builder
Validations and reasonability tests
Regulatory update packs to stay current
Benefits
Though just one component of commercial strategy, Medicaid provides important benefits for life sciences manufacturers. Customers can expect to receive significant value by experiencing these benefits, among others:
Comply and remain current to government regulations
Ensure timely processing to avoid interest and manage the inflation penalty on generic products
Reduce overpayments in Medicaid rebates through aggregated or Rx-level utilization data validations
Diminish fraud, waste, and abuse with predictive analytics
Streamline accurate and timely information sharing with states that are able to process electronic ROSI and PQAS reports
"(CMS) substantially increased the alternative unit rebate amount calculation for these line extension drugs…and they are going to add significant rebate liability to manufacturers of line extension products."
John Shakow, Partner King & Spalding
CMS
Model N BPI Gross to Net combines Model N's trusted transaction data sets with BPI Technologies' sophisticated gross-to-net revenue recognition tools, enabling manufacturers to achieve complete gross-to-net visibility in near-real-time at every step of the revenue lifecycle. It will provide pre-deal and "what if" analysis, the true price of products, true net revenue, accurate accruals, full audit reporting, and reliable forecasts that are critical to pharmaceutical and medical technology manufacturers. Model N BPI Gross to Net will enable manufacturers to make faster, smarter, better-informed business decisions and to drive top-line growth.
Medicaid Intelligence
Medicaid Intelligence is a self-service reporting solution on the data being used or created on the Powered by N Government Cloud Medicaid application. The data can be sliced and diced to generate valuable insights. The solution enables generation of different types of charts and graphs which help in quickly stitching together a report for management. The reports can be configured and scheduled to run at a set time which would enable users to pre-configure their requirements.
Validata Script Management
The Validata module for Medicaid provides support for Medicaid script validations, which includes basic integration with Model N Medicaid systems, storing and referencing Medicaid pharmacy data, and identifying transactions as Medicaid or Commercial to ensure correct validations are run.