Configure, Price, Quote
Transform quoting into a competitive advantage
Reinvent the sales process to improve sales effectiveness and maximize revenues for direct sales, channels and B2B e-commerce with intelligent configuration, pricing, quoting and approvals. Empower sales with more customer face-time by reducing manual sales processes and quote cycles, while guiding sales teams to deliver error-free, optimized product and solutions proposals that win more business at better margins.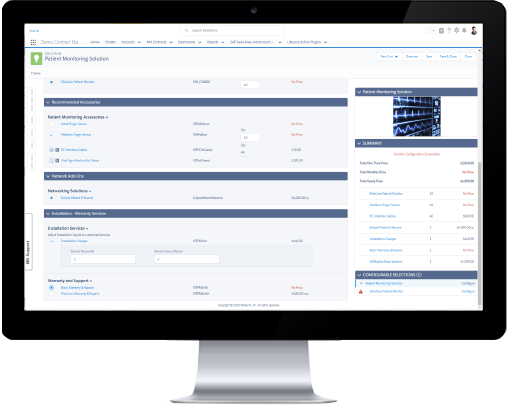 Features
Empower sales with an enterprise-grade, end-to-end CPQ solution that is interoperable with core ERP systems and features a patented, scalable performance architecture to handle the most complex configurations and pricing.
Guided selling for products, software, services, or any combination as solutions
Digital era pricing models such as subscription, lease, usage, outcome and risk-share
Out-of-the-box interoperable with SAP Variant Configuration, pricing, and order submission
Quote analytics highlighting gross profit, price recommendations and deal score
Management KPIs tracking team performance, and discount behavior
Intelligent, visual approval flows and eSignature integration
Automated proposal generation and 1-click conversion to Model N CLM
Tracking of services through contracts and install-base configurations
Model versioning and transport for simplified change management
Salesforce native and fully Lightning optimized for Mobile or Desktop use
Extensible to selling partner portals and E-commerce sites
CPQ for Manufacturing also features 3D Visualization of parts and equipment and generation of CAD drawings in all major CAD formats. Support for complex, variable workflows and access controls to quote data make it an ideal solution for engineering heavy projects requiring extensive collaboration.
CPQ for MedTech provides visibility to all relevant contracts and resolves to the effective price during quoting. Along with support for complex pricing options including upcharges, subscriptions, leases and bundled (procedure-based or capitated) pricing, these and other tailored features allow for a faster and more accurate quote-to-contract process for our medical technology customers.
CPQ for HighTech extends Model N CPQ features with added capabilities for the distribution channel, enabling channel partners controlled access to manage their quotes, price and accounts securely without risk of compromising their private data.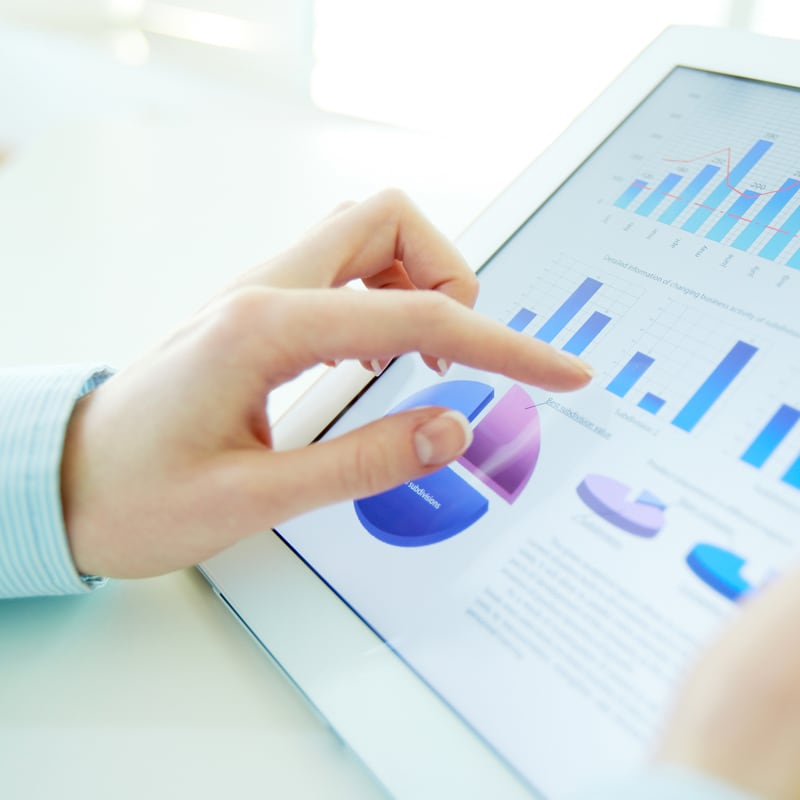 Benefits
Model N CPQ delivers a platform for transforming the sales process to adapt to the new buying journey of the digitally empowered customer, enabling new corporate go-to-market and business strategies that will define the next generation of leaders in every industry.
Increase sales productivity and responsiveness to sales opportunities
Shorten sales and quote cycles while eliminating quoting errors
Enable Digital Reinvention business models with subscription, rental, usage, outcome and risk-based pricing options
Leverage guided selling to deliver A-player sales response every time
Win more customers by creating tailored product, services and software bundles
Maximize deal size and margins with intelligent pricing and recommendations
Cut approval time and enforce standards with intelligent approval workflows
Leverage your CRM and ERP capabilities to accelerate your Digital Reinvention
Simplify creation, change, and deployment of pricing, product and configuration data
Lower cost and risk exposure by eliminating manual processes
Improve effectiveness across direct and partner sales teams
CPQ Solutions for the European Union
With Model N's CPQ solution, direct and partner sales teams across Europe and the world are quickly creating accurate, tailored quotes to provide customers with an effortless sales experience. Explore our CPQ for EU solution.
"Model N CPQ has become a very valuable tool for the salesperson to have in front of them. It saves a lot of time. Sales is about relationships and if you are spending all of your time putting together quotes and doing research, you're not building relationships."
Tom Speas
Director of Marketing at Southern States
"Our objective for a CPQ solution was to make selling easier for our sales force and to ensure more accurate offers and quotes. We tested several solutions in an intensive selection process, and only Model N CPQ meest all of our specifications."
Friedrich Krioss
CIO at Sesotec
X-Data
Extend Revenue Cloud's CPQ, CLM and Rebate Management with Microsoft Excel to enable data manipulation, modeling and offline use. Use Excel's easy spreadsheet format, while ensuring Revenue Cloud security and user controls are still enforced.
X-Data Designer
Empower systems administrators to easily create and modify secure, custom Microsoft Excel templates for use with Model N X-Data extensions to Revenue Cloud.
Intelligent Approvals
Simplify and speed up approvals for even the most complex proposals and contracts by leveraging system intelligence to accelerate workflow, automate routing, enable line level approvals, and provide real-time visibility into status.
CPQ Intelligence
Enhance sales effectiveness and win rates by delivering actionable insights to management and sales reps during and after the quoting process including margin analysis, discount trends, and customer performance. Company-specific KPIs can be easily configured to maximize sales.