Omar Ali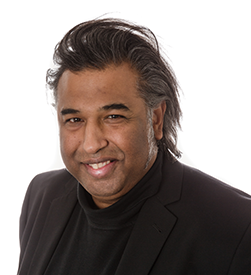 Qualified with a hospital pharmacy background, Omar has been working as Government Pharmacy Payer for over 15 years, sitting on various Drugs & Therapeutics Committees & Formulary Advisory Committess for Primary Care & Hospital Medicines. Omar has been a visiting Lecturer at UCLH Pharmacy Programme and was both Lecturer & Examiner on the Independent Prescribing Course at the University of Surrey. He has been appointed as Visiting Lecturer on Value Based Pricing & Innovative Contracting at the University of Portsmouth. Omar has served an Adviser to NICE for 9 years across 3 Committees evaluting cost-efefctiveneness, adoption & budget impact thresholds and managed entry agreements. He advises foreign investors (US Embassy) on 'Value Based
Assessments (hosted by the UK Department of Trade & Industry) and recently delivered a Healthcare
NHS Reform program to over 40 Healthcare Insurance Provider delegates visiting from the US.
Last year he was invited to address the Italian Healthcare Senate [Senato della Repubblica] on
Pharmaco-economic Evaluation & Sustainability Models of Healthcare and featured at the
Westminster Parliamentary Health Forum [chaired by Lord Howe] on the Future for Pharmacy Commissioning, Organisation & Delivery. At this current time he has embarked on a PhD with his doctorate thesis entitled "Value Based Pricing &
Outcomes Based, Innovative Contracting of New Medicines".