Revenue Management is Critical
Industries are going through rapid changes with changing portfolios, complex contracts, mergers and acquisitions and globalization. Companies need an enterprise-grade revenue management solution that can be rapidly deployed and updated at a predictable cost. Revenue Management is the process of managing every dollar that impacts the top-line of the income statement encompassing pricing, contracting, incentives and rebates.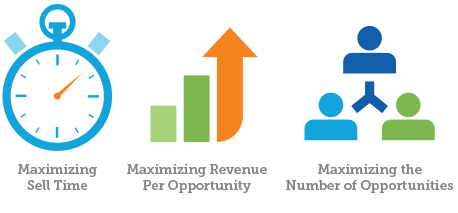 Maximize Revenues with Model N Revenue Management Cloud
Maximizing sell time by enabling companies to be efficient by reducing administrative and non-productive time and be in front of customers and selling
Maximizing revenue per opportunity by enabling companies to be effective and focus on the right opportunity, right offering, and right pricing
Maximizing number of opportunities by enabling companies to be innovative and find new customers, contracts and strategies to drive growth
Revenue Management Cloud
Revenue Management Cloud links together and automates the complexities of developing and executing pricing, contracts, incentives, and regulatory compliance into a system of integrated cloud applications. The solution consists of:
Revenue Enterprise Cloud to maximize your revenues by abstracting pricing, contracting, and compliance complexity with our easy-to-use cloud products
Revenue Intelligence Cloud to provide your team strategic insights in price analytics, sales effectiveness, and gain global visibility into demand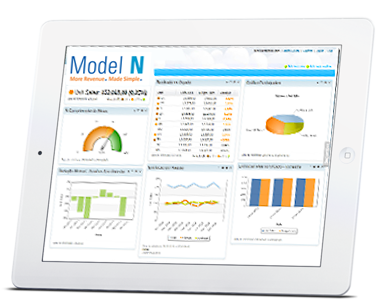 Revenue Enterprise Cloud
Revenue Enterprise Cloud is a broad set of applications that automate the transactional revenue management processes:
 Automates pricing, quoting, deal management, incentive and rebate management, contracting and compliance management
Serves as a system of record for these processes
"Model N is the heartbeat of ON Semiconductor sales operations."
– Randy Keadle,
Corporate Pricing Manager, ON Semiconductor
Learn More
Revenue Intelligence Cloud
Revenue Intelligence Cloud enables customers to analyze revenue drivers and optimize revenue outcomes by delivering industry-specific visualizations, analyses, and actions.
Maximize revenues and margin with effective price management
Gain and grow market access with targeted strategies
Optimize gross-to-net across channels and customers
"The Model N Solution… has been critically important for us… the data and the analytics have been the game changer for Boston Scientific."
– Ray Almeida,
Vice President, Strategic Pricing and Analytics, Boston Scientific
Learn More