Design and Execute Your Strategies with The Most Comprehensive PRMA Solution Collaboratively Built with Industry's Experts.
Model N's Global Pricing Management (GPM) embeds industry's best practices allowing users to instantly realize improvements across their market access activities. GPM's industry tested capabilities allow users to seamlessly govern the pricing process, design and execute elaborate P&R strategies, as well as maintain visibility into competitive information; all within one platform.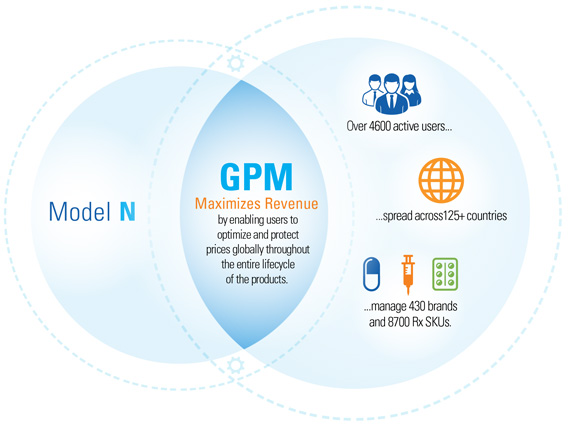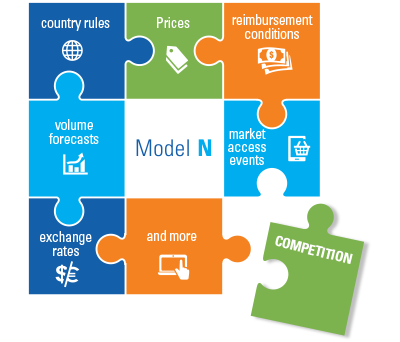 Enable all Market Access stakeholders to make faster and better decisions based on the most accurate and up-to-date information available.
All price related decision making must start with accurate information. However, gathering the information from a multitude of sources across the globe easily lends itself to inaccuracy. Moreover, frequent market changes force stakeholders to continually require additional data adjustments, decreasing the chances of arriving at an optimal decision.
Model N's Global Pricing Foundation enables a streamlined price governance process and precise decision making by consolidating all necessary information into a single source of truth. User-defined access allows stakeholders at various levels to contribute data, ensuring everyone's access to the most accurate and up-to-date information.
Built-in analytics and dashboards enable the entire Market Access team to quickly assess and respond to market changes.
GPM Foundation benefits:
Streamline price governance and cross-functional efficiency by providing all stakeholders with access to the centralized repository of all PRMA related information.
Improve decision making by utilizing built-in analytics specifically designed for Market Access teams.
Increase products' performance visibility and surface insights faster through integrated dashboards.
Understand market realities in full context, and improve submissions accuracy, by adding visibility into competitive data
Having access to competitive information is the key to understanding the market. Model N's Competitive Pricing module makes it easy by delivering this information within the same platform as your GPM Foundation. Whether it is the improvement accuracy of health technology assessment (HTA) models, analogue drug pricing data, or payer behavior analysis that's required; all stakeholders will benefit from easy to access competitive data.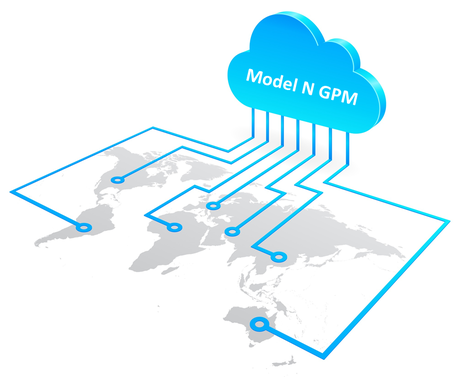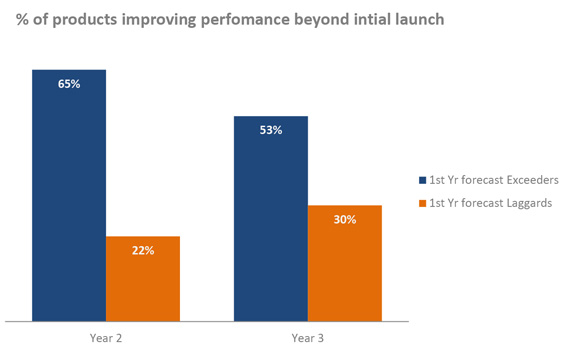 Achieve Global Launch Excellence by designing and executing the optimized launch sequence utilizing the most flexible platform available.
Achieving Global Launch Excellence requires far more than just calculating an optimized launch sequence. It is the ability to create an LSO that is executable, and having the ability to quickly adapt to market changes along the lifecycle of the product, which sets the best performers apart from the rest of the industry. Model N's GPM Global Launch Excellence (GLE) and International Reference Pricing (IRP) work in concert with our GPM foundation to enable your organization to increase overall products revenues from launch through loss of exclusivity.
Model N's Global Launch Excellence module delivers on its namesake promise by bringing together the 3 components necessary for proper Market Access strategy design:
SPEED – Best in class technology combined with Simulated Annealing based algorithm guarantees your ability to perform even the most complex Launch Sequence Optimization in minutes versus hours.
MULTI-USER COLLABORATION – The combination of role-defined access and the ability to compare multiple versions ensures that all necessary input will be considered, leading to more realistically executable strategy.
FLEXIBILITY – The endless possibility to adjust necessary variables such as: pricing data, market access and IRP events, volume forecasts, and other; allows for multi-scenario planning without additional cost.
Reduce price erosion by proactively managing the impact of International Price Reference (IRP) process.
Maximizing revenue generated from global markets hinges mostly on an organization's ability to reduce the inevitable price erosion over the product's lifecycle. IRP rule changes, combined with an inability to respond quickly, often result in multi-million loss of revenue. Model N's International Price Reference module empowers users to proactively drive the global pricing policy. By providing clear visibility into market events and the offering the necessary tools, Model N IRP applicationwill:
Allow users to monitor market changes and alert them to take necessary action
Provide analytics to quickly resolve price change requests and simulate potential pitfalls
Efficiently disseminate crucial information following the most appropriate workflow
Evaluate Global Price Management
Model N's Global Price Management is the only Enterprise-Grade SaaS solution that integrates and aligns all pricing processes.
Why Model N Global Price Management
Model N's Global Price Management solution is the only comprehensive global price management solution consists of an end-to-end, scalable platform that enables Global Pricing and Market Access teams and their key stakeholders to effectively manage price approvals and alerts, and run complex analytics in real time.
You have an inquiry? We are here to help.
Thank you for your interest in Model N and our Revenue Management solutions and services. Please submit the form to the right and a representative will contact you to answer questions.