Technology Partners
Our Technology Partners work closely with Model N to enhance our Revenue Management solutions by ensuring interoperability between core corporate systems, extension of the Model N solutions with value-added applications and incorporation of key technology components that Model N uses to build its Revenue Management solutions.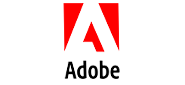 From the company that developed PDF and Adobe Acrobat, eSign services in Adobe Document Cloud (formerly EchoSign) is used by organizations of all sizes to accelerate signature processes, improve tracking, and centralize management of signed documents. Reduce contract cycle times, cut costs, and improve compliance by adding electronic signature workflows to your Model N solution.
www.adobe.com/esign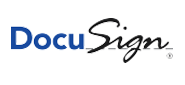 DocuSign®, The Global Standard for Digital Transaction Management®, is the easiest, fastest, and most secure network for sending, signing, and storing documents. More than 50 million people in 188 countries turn to DocuSign to manage their most important transactions – digitally. DocuSign helps more than 100,000 across nearly every industry, and DocuSign's DTM platform supports legally compliant signature processes tailored to meet requirements globally with localization in 43 languages.
www.docusign.com
IBM Cognos' business intelligence (BI) and performance management solutions deliver world-leading enterprise planning, consolidation, and BI software, support and services to help companies plan, understand and manage financial and operational performance. IBM Cognos solutions bring together technology, analytical applications, best practices, and a broad network of partners to give customers an open, adaptive, and complete performance solution. Over 23,000 customers in more than 135 countries around the world choose IBM Cognos solutions.

Informatica Corporation is a software development company. Informatica's product is a portfolio focused on Data Integration: ETL, Information Lifecycle Management, B2B Data Exchange, Cloud Data Integration, Complex Event Processing, Data Masking, Data Quality, Data Replication, Data Virtualization, Master Data Management, Ultra Messaging; currently at version 9.6. These components form a toolset for establishing and maintaining enterprise-wide data warehouses. It has a customer base of over 5,000 companies. Founded in 1993, it's headquartered in Redwood City, California.
www.informatica.com

Oracle provides the world's most complete, open, and integrated business software and hardware systems, with more than 370,000 customers, including 100 of the Fortune 100, representing a variety of sizes and industries in more than 145 countries around the globe.
www.oracle.com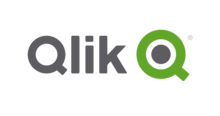 Qlik is a software company based in Radnor, Pennsylvania. Qlik is the provider of QlikView and Qlik Sense, business intelligence& visualization software. Qlik was founded in Lund, Sweden in 1993 as a software company in business intelligence. Its PC-based desktop tool was called QuikView. "Quik" stood for "Quality, Understanding, Interaction, Knowledge." Initially the software was sold only in Sweden.
www.qlikview.com

Salesforce.com is the enterprise cloud computing leader and world's largest provider of customer relationship management (CRM) software. Our social and mobile cloud technologies— including our flagship sales and CRM applications — help companies connect with customers, partners, and employees in entirely new ways. For more information about salesforce.com (NYSE: CRM)
www.salesforce.com

For over 40 years, SAP technologies have helped people and companies of all sizes and industries run better with greater teamwork, efficiency, and business insight. Now, by partnering with SAP, Model N has better integrated their technologies to work seamlessly with SAP NetWeaver. Model N and SAP users now will experience the full power of market-leading Enterprise Revenue Dynamics alongside industry-leading ERP solutions from SAP in one fully integrated solution.
www.sap.com/netweaver

Seal Software has created a new market segment, Contract Discovery and Analytics, with its unique Seal Contract Discovery solution, which addresses compelling pain points within all enterprises: how to find contracts, extract clauses, render them for easy review, and populate corporate repositories – CRM, CLM, ERP, SRM – with contract data.
www.seal-software.com
You have an inquiry? We are here to help.
Thank you for your interest in Model N and our Revenue Management solutions and services. Please submit the form to the right and a representative will contact you to answer questions.