Payer Management
Maximizes revenue by eliminating revenue leakage, and significantly reducing risk of government non-compliance throughout the PBM and Payer contracting process.
Adjust to the Rising Influence and Sophistication of Payers
80% of branded and specialty drugs in the U.S. are currently channeled through payers, such as PBMs, managed care organizations and specialty pharmacies.
It is vital for manufacturers to deliberately adjust to the rising influence of payers through strategic contracting and targeted sales and marketing activities.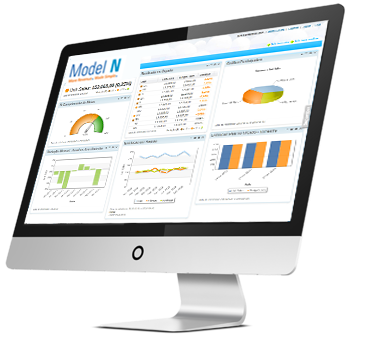 How Payer Management Delivers
Model N's end-to-end payer revenue management solution is the only integrated software solution that enables strategic market access, comprehensive claims processing, effective pull-through and accurate financial visibility — giving you full control of your managed care gross-to-net.
The solution allows you to:
Easily design, test and measure innovative pricing and rebate strategies
Ensure regulatory compliance
Easily validate claim and utilization data
Make timely rebate payments
Gain actionable insights through robust analytics – anywhere, anytime both on computers and mobile devices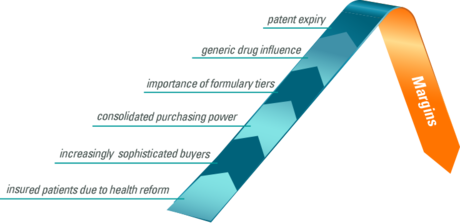 Leader in Managed Care and Managed Markets
Model N is the leader in Revenue Management solutions and offers an integrated suite of applications and industry best practices that help life sciences companies maximize their revenue and reduce revenue leakage risk by managing every dollar that impacts their top line.
Model N leverages its deep industry expertise to support the unique business needs of life sciences companies in more than 50 countries. Customers include Actavis, Allergan, Johnson & Johnson, Merck, Novartis and Novo Nordisk.
"Model N is a results-driven, world-class technology platform with a demonstrated commitment to understanding the complex issues in the life sciences industry."
— VP, Operations
Leading Pharma Manufacturer
Evaluate Payer Management
Model N Managed Care is the only solution that enables organizations to guarantee measurable ROI through a combination of embedded industry best practices and validations, gross-to-net analytics and actionable pre-built dashboards.
Why Model N Payer Management
Model N's Managed Care solution is the only comprehensive enterprise solution that allows biopharma manufacturers to make and follow through on strategic decisions to gain market access and increase margins.
You have an inquiry? We are here to help.
Thank you for your interest in Model N and our Revenue Management solutions and services. Please submit the form to the right and a representative will contact you to answer questions.