Model N Deal Intelligence
Gain control over price concessions and determine ideal prices using data and analytics by leveraging Model N's Deal Intelligence
Improve Margins and Deal Turn Around Time
Model N Deal Intelligence brings real-time, operational business intelligence to the price negotiation process with advanced customer and quote analysis functionality designed for the high-tech industry. It empowers your sales and marketing staff to maximize profit from each transaction by providing interactive tools that analyze relevant customer, price, margin, win/loss, and competitive data to provide price guidance at the point of negotiation. With access to real-time data and the ability to drill into granular transaction-level details, sales and marketing managers can evaluate more quotes faster without leaving money on the table.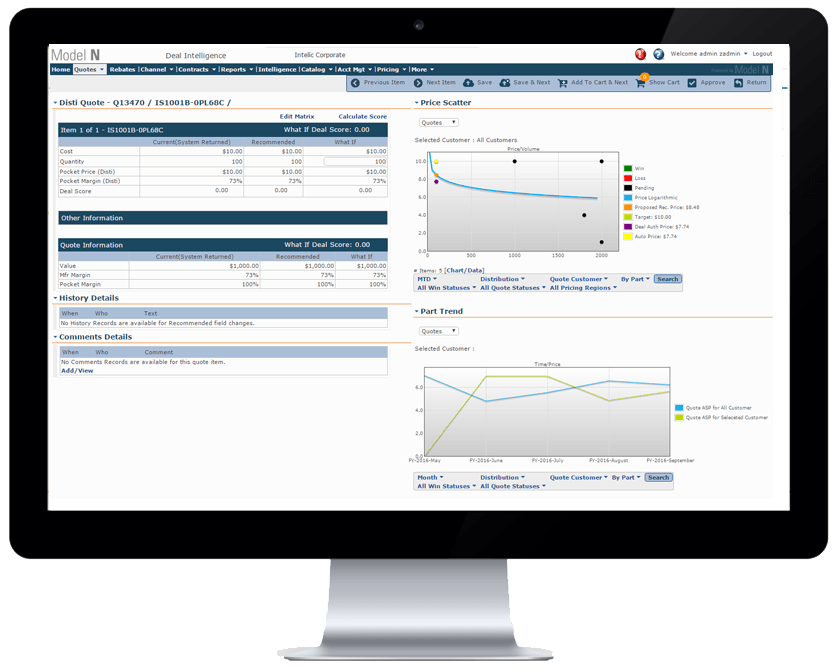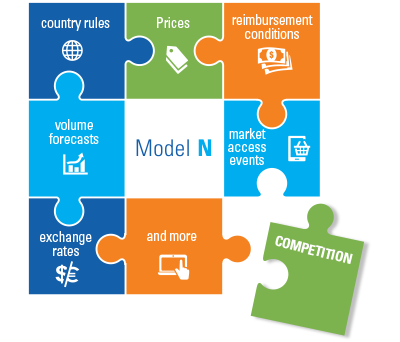 Customer Analysis. Quote Analysis
Model N Deal Intelligence ensures accurate, deal specific pricing. It enables you to identify and remove roadblocks by analyzing processes.
Customer Analysis provides users with a comprehensive view of the customer account at the point of transaction, enabling sales and marketing managers to assess customer value and providing a foundation for pricing decisions. Key features include:
Revenue and Profitability Trends
Customer Comparison
Customer Compliance
Business Analysis
Quote Analysis provides a real-time analytical view of all relevant deal information, enabling sales and marketing staff to maximize the profit and potential for winning each transaction while providing an audit trail for all pricing decisions. Key features include:
Price Win/Loss Analysis
Price Guidance
Detail Quote Comparison
Free 2-day Value Discovery Workshop Building your business case
On every $1B in sales, semiconductor and component companies lose millions annually to lost opportunities, poor volume and price compliance, channel overpayments and other forms of price erosion. Model N offers a free 2-day value discovery workshop where you are empowered with the knowledge to:
Uncover gaps in business processes and tools compared to industry best practices
Point to areas of opportunity for business improvement
Make recommendations on how the company can value business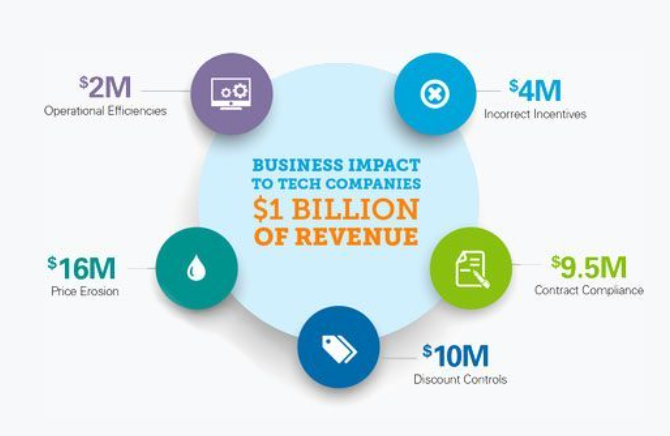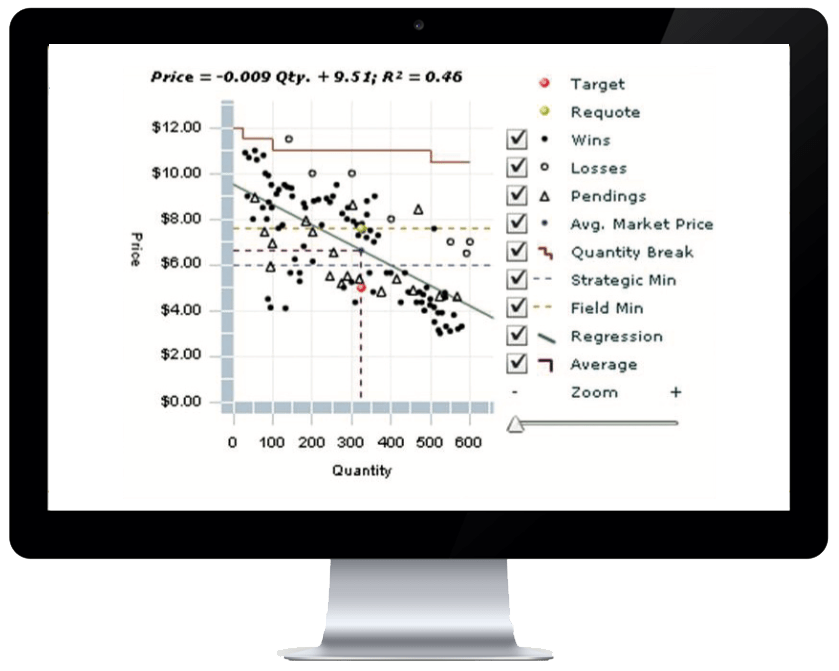 Why Model N Deal Intelligence
Model N's Deal Intelligence is ideal for High Tech companies with overwhelming number of special pricing requests that make it difficult for marketing and sales personnel to consistently determine optimal pricing for each transaction. Limited access to real-time critical data required to analyze a customer and the metrics of a specific discount can cause companies to erode margins by as much as 3%. With Model N Deal Intelligence you can:
Gain actionable insight
Improve margins
Increase responsiveness
Reduce deal cycle time
Win more profitable deals
You have an inquiry? We are here to help.
Thank you for your interest in Model N and our Revenue Management solutions and services. Please submit the form to the right and a representative will contact you to answer questions.