What is digital reinvention and why is it essential to your quote to contract strategy?
Well, customers can now complete over half of their buying journey without even talking to a sales person. And that's a big deal because 58% of customer loyalty is based not on your product or service, but on how well guide them through the process.
So, if you want your new customers to stay with you for years to come, you need to make sure that their entire buying experience is as smooth as they've come to expect from their interactions with companies like Amazon and Netflix.
Ready to rev your contracts up to digital speed?
This on-demand webinar walks you through the whole process. You'll learn contract best practices and get the inside story on AstraZeneca's  conversion to Model N's modern contract management solution.
Join us to learn how to move seamlessly from quote to contract and: 
Increase contract values and renewals by 30% with guided selling
Reduce operating costs by up to 30%
Simplify sales ops with 1-click quote to contract creation
Proactively drive results with actionable intelligence
Reduce contract cycle time by 60%
Reduce admin costs by 40%
Presenters:
Shaun Glumbik
Vice President of Sales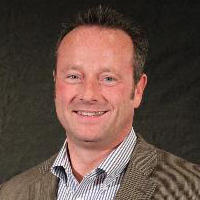 Odalys Caprisecca
Executive Director, Pricing & Contract Operations AstraZeneca