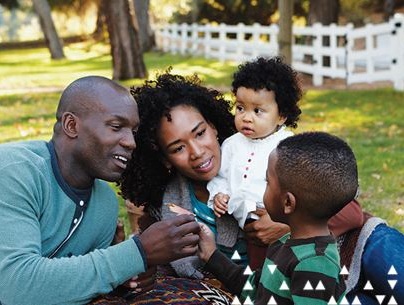 Medical diagnostics leader to speed sales proposals and contracts to customers with Model N Revvy CPQ
REDWOOD CITY, Calif., August 18, 2015 – Model N, Inc. (NYSE: MODN), the leading provider of cloud-based Revenue Management solutions to life science and technology industry leaders, today announced it has expanded its relationship with Ortho-Clinical Diagnostics, Inc. (OCD), a leader in diagnostic solutions for the transfusion medicine community and clinical laboratories. Under the new agreement, OCD will augment its current deployment of Model N's Revenue Management application suite with the global deployment of Model N's Revvy CPQ (Configure, Price, Quote) for medical technology manufacturers.
Ortho Clinical Diagnostics is a leading provider of total solutions for screening, diagnosing, monitoring and confirming diseases early, before they put lives at risk.
"We are dedicated to helping hospitals, laboratories and blood centers worldwide deliver results that help their patients experience a better quality of life. Our adoption of enterprise solutions that can improve our ability to support these customers, therefore, is a strategic imperative," said Tim Orr, Vice President of Worldwide Commercial Operations, OCD. "We have relied on Model N's enterprise Revenue Management solutions for more than a decade, and look forward to expanding our relationship with the adoption of Revvy CPQ for MedTech. By standardizing our sales organization worldwide on Model N's CPQ solution, we expect to turn around offers, proposals and contracts to our customers more quickly – even as our line of products and services continues to grow in size and complexity."
"As successful medical technology businesses grow, their product and service offerings grow with them. And for leading manufacturers such as OCD, with highly complex products and recurring services, manual quoting with spreadsheets eventually becomes impossible to sustain while delivering timely and accurate quotes to customers," said Zack Rinat, Founder, Chairman and CEO of Model N. "Revvy CPQ – which is built natively on the Salesforce1 Platform and augments Model N's Revenue Enterprise Cloud and Revenue Intelligence Cloud for Life Science – is designed to help these manufacturers transform the process of pricing, quotes, contracts, rebates and incentives to maximize revenue. We are pleased to expand our longstanding partnership with OCD, and committed to their continued success."
Model N's Revvy CPQ for MedTech is an enterprise-grade solution built natively on the Salesforce1 Platform and available on the AppExchange. Designed specifically to support complex product pricing models and solutions bundles, Revvy CPQ for MedTech enables manufacturers to maximize revenues by empowering sales with a faster, more effective way to quote, respond to RFPs and generate contracts. For more details, see /revenue-management-cloud/revvy-revenue-management/revvy-cpq/.
Ortho Clinical Diagnostics, Inc. delivers high-quality in vitro diagnostic products that give healthcare professionals around the world the information needed for making diagnosis and treatment decisions. The company serves the global transfusion medicine community with donor screening and blood typing products to help ensure every patient receives blood that is safe, the right type and the right unit. Ortho Clinical Diagnostics also brings sophisticated information management, testing technologies and automation and interpretation tools to clinical laboratories worldwide to help them run more efficiently and improve patient care. For more information, visit www.orthoclinical.com
About Model N 
Model N is the leader in Revenue Management Cloud solutions. Model N helps its customers maximize their revenues by maximizing sell time, revenues per opportunity and number of opportunities. Model N Cloud solutions manage every dollar that impacts the customer's top line and transforms the revenue lifecycle from a series of disjointed operations into a strategic end-to-end process. With deep industry expertise, Model N supports the unique business needs of life science and technology companies across more than 100 countries. Global customers include: Actavis, Allergan, Atmel, Bristol-Myers Squibb, Dell, Johnson & Johnson, Linear Technology, Merck, Marvell, Maxim, Micron, Nokia, Novartis, Novo Nordisk, ON Semiconductor, and STMicroelectronics. Learn more at: modeln.com. Model N is traded on the New York Stock Exchange under the symbol MODN.
Legal
Model N® is the registered trademark of Model N, Inc. Any other company names mentioned are the property of their respective owners and are mentioned for identification purposes only.
 Connect with Model N