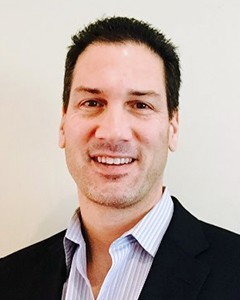 CRM Executive Brings 20+ Year Track Record for Leadership in Product Strategy
REDWOOD CITY, Calif., August 10, 2015 – (BUSINESS WIRE) – Model N, Inc. (NYSE: MODN), the leading provider of cloud-based Revenue Management solutions to life science and technology industry leaders, today announced Eric Carrasquilla has joined Model N's executive team as Senior Vice President, Product Management. In his new role, Carrasquilla is responsible for leading product strategy, product management and user experience across Model N's suite of Revenue Management Cloud applications.
"CRM applications have done a remarkable job in automating customer relationships. Now CRM has the opportunity to be leveraged to turn these relationships into revenues," said Carrasquilla. "Model N's pioneering work in Revenue Management has put it in great position to unify CRM and Revenue Management, enabling companies to maximize their revenues.
Carrasquilla has a 20-year track record of building, launching and monetizing enterprise software solutions. Most recently, he was Vice President of Products at [24]/7, Inc., a leading provider of cloud-based customer engagement software and services. Prior to that, he held prominent leadership roles at Amdocs, the market leader in customer experience software, including General Manager and Vice President of Solutions Management. Earlier in his career, he also built and led product teams at Nortel, Clarify and Aurum.
"I'm delighted to welcome Eric to Model N's executive team," said Zack Rinat, Founder, Chairman of the Board and CEO of Model N. "He brings a wealth of experience in driving innovation in enterprise software, and in particular has a great depth of expertise in CRM. Eric's leadership will be paramount to drive Revenue Management unification with CRM.
Carrasquilla holds an M.B.A. from Santa Clara University and a B.A. in Marketing from San Jose State University.
About Model N 
Model N is the leader in Revenue Management Cloud solutions. Model N helps its customers maximize their revenues by maximizing sell time, revenues per opportunity and number of opportunities. Model N Cloud solutions manage every dollar that impacts the customer's top line and transforms the revenue lifecycle from a series of disjointed operations into a strategic end-to-end process. With deep industry expertise, Model N supports the unique business needs of life science and technology companies across more than 100 countries. Global customers include: Actavis, Allergan, Atmel, Bristol-Myers Squibb, Dell, Johnson & Johnson, Linear Technology, Merck, Marvell, Maxim, Micron, Nokia, Novartis, Novo Nordisk, ON Semiconductor, and STMicroelectronics. Learn more at: modeln.com. Model N is traded on the New York Stock Exchange under the symbol MODN. View source version on businesswire.com: www.businesswire.com/news/home/20150810006261/en/
Investor Relations Contact:
ICR for Model N
Sheila Ennis, 650-610-4998
investorrelations[at]modeln.com