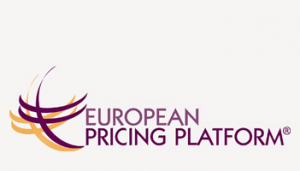 Invitation-Only Event Gathers the Top Leaders and Influencers in European Life Sciences Community to Tackle Pricing Challenges and Solutions 
REDWOOD CITY, CA – December 17th – Model N, Inc. (NYSE: MODN), the leading Revenue Management Cloud solutions provider to the life science and technology industries, announced today its sponsorship of the EPP Life Sciences Executive Briefing in Zurich, Switzerland on Jan. 22, 2015. This thought leadership invitation-only event will be organized by EPP in partnership with Model N and Monitor Deloitte.
European Pricing Platform is the leading knowledge community for pricing decision makers in Europe. This high-profile event will bring together more than 30 leaders including VPs and C-level executives from finance, sales, marketing, pricing and HR to drive thought leadership dialogue between key decision makers and industry experts on emerging pricing and commercial topics in the European Life Sciences market. The discussed topics will drive the agenda for the EPP Life Sciences Forum 2015, the market leading annual industry event that will be held in June 2015.
The EPP Life Sciences Executive Briefing will showcase a presentation from Mondher Toumi, Professor, Department of Public Health Research Unit at Aix Marseille University, with an industry outlook on changes in pricing and market access landscape in 2014 and a look ahead to the next five years. Roundtable discussions following the presentation will explore challenges faced by the industry and the impact on market strategy, pricing and profit optimization. The Executive Briefing will be moderated by Gustav Ando, Director, Life Sciences at IHS.
Model N brings deep industry expertise working with a top tier roster of life science companies across more than 100 countries, including global leaders Actavis, Allergan, Bristol-Myers Squibb, Dell, Johnson & Johnson and Merck, to the partnership with EPP.
"We are proud to collaborate with the European Pricing Platform and launch the Life Sciences Executive Briefing," said Shail Khiyara, Chief Marketing Officer, Model N. "Like EPP, Model N continues to pioneer thought leadership discussions on industry challenges impacting the life sciences market, sharing of best practices for pricing strategies and maximizing revenues."
Founded in 2004, the European Pricing Platform has become the leading knowledge exchange for European pricing decision makers, revenue managers and C-level executives, dedicated to developing and sharing pricing knowledge, best practices and resources both live and online. The event will provide opportunities to network with leaders in the sector, including the people who are shaping pricing strategies across Europe. Among those present will be key policy-makers and stakeholders from global life science companies including Abbott, Actavis, Bayer AG, Janssen Pharmaceuticals, Novartis, Novo Nordisk and Teva, among many others.
"We're excited to have Model N on board as our partner for the EPP Life Sciences Executive Briefing," said Pol Vanaerde, EPP President. "As an outstanding leader in Revenue Management Cloud solutions to the life science community, Model N has expertise in addressing the pain points of pricing decision makers and sales teams and will provide valuable input and guidance to the conversation in Zurich."
"Monitor Deloitte is delighted to see the increasing participation and contribution of Industry leaders to the platform which has been established together with its partners over the various years out of Switzerland," said Nico Kleyn, Monitor Deloitte's lead partner of the Pricing practice.
For more information on the EPP Life Sciences Executive Briefing or to register, please visit:
About Model N
Model N is the leader in Revenue Management Cloud solutions. Model N helps its customers maximize their revenues by maximizing sell time, revenues per opportunity and number of opportunities. Model N Cloud solutions manage every dollar that impacts the customer's top line and transforms the revenue lifecycle from a series of disjointed operations into a strategic end-to-end process. With deep industry expertise, Model N supports the unique business needs of life science and technology companies across more than 100 countries. Global customers include: Actavis, Allergan, Atmel, Bristol-Myers Squibb, Dell, Johnson & Johnson, Linear Technology, Merck, Marvell, Maxim, Micron, Nokia, Novartis, Novo Nordisk, ON Semiconductor, and STMicroelectronics. Learn more at: http://www.modeln.com. Model N is traded on the New York Stock Exchange under the symbol MODN.
About The European Pricing Platform (EPP)
EPP is a 'Not-for-Profit' knowledge exchange focused on supporting business management, pricing, and profit optimization professionals, and CxO-level executives in Europe across a variety of industries and sectors. Our target is to update the pricing and profit optimization know-how of business managers. Our mission is to be the premier pricing expertise community for international decision makers in a wide range of industries. The interactive sharing, collecting, and development of pricing and profit optimization knowledge are the key elements of our platform. http://www.pricingplatform.eu.
About the Monitor Deloitte Pricing Practice
Monitor Deloitte is routinely ranked as the top pricing practice in the world by leading analysts. Its Pricing and Profitability Management practice helps clients address the spectrum of commercial pricing strategies, processes and capabilities, aligning them with the organization's business, marketing, customer segmentation and channel strategies.
More information on Monitor Deloitte can be found here.
More information on Deloitte in Switzerland can be found here.
Legal
Model N® is a registered trademark of Model N, Inc. Any other company names mentioned are the property of their respective owners and are mentioned for identification purposes only.
Connect with Model N
Contact
Sara Black
Grayling
Tel: 213.618.1501
Email: sara.black@grayling.com