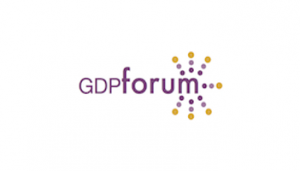 REDWOOD CITY, CA – January 29th, 2015 – Model N, Inc. (NYSE: MODN), the leading Revenue Management solutions provider to the life science and technology industries, announced today that it will be sponsoring The Conference Forum's Government Drug Pricing Forum February 11-13, 2015 in Washington, D.C.
Jesse Mendelsohn, Director at the Center of Excellence at Model N, will lead a keynote panel discussion on Feb. 12 on "Government Pricing 2020: The Government as a Customer" and will be joined by John Shakow, Partner at King & Spalding, LLC and Anne Dessertine, Partner at Lincoln Consulting.
The keynote session will delve into the government's role as a customer for pharmaceutical companies, discuss how the landscape is evolving and what that means for profits, staffing, and compliance risks once the ACA and other recent legislation are fully implemented and in practice for several years.
Over 60 percent of pharmaceutical executives perceive regulatory and legislative issues to be the "most significant barrier to their company's growth," according to a study conducted by KPMG that surveyed 107 senior pharmaceutical executives, with 45 percent of respondents working at companies with annual revenues over $10 billion.
"Pharmaceutical companies need to anticipate how the US government's role as a customer will drive pharmaceutical sales in the next five years and how government policy will impact commercial margins and commercial sales practices," said Arnaud Grunwald, Chief Industry Executive for Life Sciences at Model N. "Our Regulatory Update Program ensures that Life Sciences customers are always current on government compliance and latest developments."
With the Average Manufacturer Price (AMP) ruling around the corner in the first half of 2015, Shakow and Dessertine will advise the audience on other regulatory changes that the government may impose on pharmaceutical manufacturers over the next five years and will discuss techniques that manufacturers can adopt to stay informed, prepare and provide input to proposals being discussed on the Hill.
About Model N
Model N is the leader in Revenue Management Cloud solutions. Model N helps its customers maximize their revenues by maximizing sell time, revenues per opportunity and number of opportunities. Model N Cloud solutions manage every dollar that impacts the customer's top line and transforms the revenue lifecycle from a series of disjointed operations into a strategic end-to-end process. With deep industry expertise, Model N supports the unique business needs of life science and technology companies across more than 100 countries. Global customers include: Actavis, Allergan, Atmel, Bristol-Myers Squibb, Dell, Johnson & Johnson, Linear Technology, Merck, Marvell, Maxim, Micron, Nokia, Novartis, Novo Nordisk, ON Semiconductor, and STMicroelectronics. Learn more at: http://www.modeln.com. Model N is traded on the New York Stock Exchange under the symbol MODN.
Legal
Model N® is a registered trademark of Model N, Inc. Any other company names mentioned are the property of their respective owners and are mentioned for identification purposes only.
Connect with Model N
Contact
Sara Black
Grayling
Tel: 213.618.1501
Email: sara.black@grayling.com