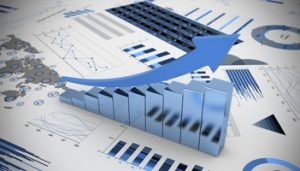 REDWOOD CITY, CA – January 23, 2015 – Model N, Inc. (NYSE: MODN), the leading Revenue Management solutions provider to the life science and technology industries plans to announce financial results for the first quarter fiscal 2015 after market close on Monday, February 9, 2015. The company also will host a conference call that day at 2:00 p.m. PT / 5:00 p.m. ET to review its financial results and business outlook.
The conference call can be accessed by dialing (877) 705-6003 from the United States or (201) 493-6725 internationally with reference to the company name and conference title, and a live webcast and replay of the conference call can be accessed from the investor relations page of Model N's website atinvestor.modeln.com. Following the completion of the call through 11:59 p.m. ET on February 16, 2015, a telephone replay will be available by dialing (877) 870-5176 from the United States or (858) 384-5517 internationally with recording access code 13598813.
About Model N
Model N is the leader in Revenue Management Cloud solutions. Model N helps its customers maximize their revenues by maximizing sell time, revenues per opportunity and number of opportunities. Model N Cloud solutions manage every dollar that impacts the customer's top line and transforms the revenue lifecycle from a series of disjointed operations into a strategic end-to-end process. With deep industry expertise, Model N supports the unique business needs of life science and technology companies across more than 100 countries. Global customers include: Actavis, Allergan, Atmel, Bristol-Myers Squibb, Dell, Johnson & Johnson, Linear Technology, Merck, Marvell, Maxim, Micron, Nokia, Novartis, Novo Nordisk, ON Semiconductor, and STMicroelectronics. Learn more at: http://www.modeln.com. Model N is traded on the New York Stock Exchange under the symbol MODN.
Legal
Model N® is a registered trademark of Model N, Inc. Any other company names mentioned are the property of their respective owners and are mentioned for identification purposes only.
Connect with Model N
Media Contact
Sara Black
Grayling
Tel: 213.618.1501
Email: sara.black@grayling.com
Investor Relations Contact
ICR for Model N
Greg Kleiner
Tel: 650.610.4998
Email: investorrelations@modeln.com