Susan McGuire Lowe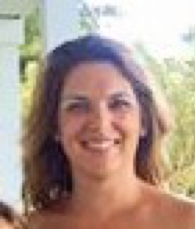 Vice President, Business Operations & Controls
Susan McGuire Lowe is Vice President, Business Operations & Controls with FFF Enterprises, overseeing operational integrity, EDI, and system improvement. In addition to her role with FFF Enterprises, she acts as Principal Consultant with LoMac Consulting, LLC specializing in process improvement, system implementation, EDI and best practices across multiple industries. She was an employee of the McKesson Corporation for 12 years where she lead on a variety of process improvement initiatives in the areas of system support, EDI, and data maintenance within the pharmaceutical, specialty, and medical surgical business units before starting LoMac Consulting in 2013, joining FFF in May of 2017.
Susan has received awards and recognition in the pharmaceutical industry for her leadership advancing EDI opportunities for trading partners and she has been a key contributor in many EDI map updates published by H.D.A. as the pharmaceutical industry standard. In addition to her work in the pharmaceutical industry, Susan has helped some of the world's leading companies in the oil, hospitality, gaming, and manufacturing industries make generational changes to their systems and processes. She currently utilizes her extensive experience to help her clients implement, modernize, and improve their systems and business practices to gain efficiency, improve revenues, and comply with government regulations and industry standards.
Susan received her BA in Political Science and Economics from Eastern Kentucky University.