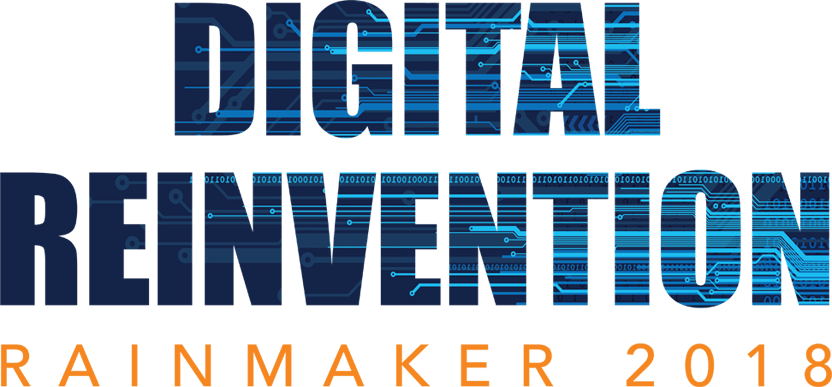 February 12 – 14th
Omni La Costa, Carlsbad, CA
Please note that hotel accommodations are to be booked separately and are not included in the conference registration fee. In order to obtain our special discounted Model N rate, you will need to click here to reserve your accommodations at Omni La Costa Resort & Spa or you may also call (800) 854-5000 and mention Model N 
Rainmaker

 Conference.
GENERAL FAQ's

Agenda
Click here to visit the full conference agenda. Speaker and session information will also be found on our Mobile App once it launches in January.

Mobile App
Be sure to download the official Rainmaker 2018 Mobile App from the Apple store or Google Play for androids. Search for "Model N Rainmaker 2018." Within the app, you will find agenda, speaker, session, sponsor, collateral, event and networking information. The app will be available in January.

Registration
Online Registration closes

Monday, February 5th

.

Badge pick-up will open at 4:00pm on Monday, February 12th at Omni La Costa Resort & Spa
Weather
San Diego has an average high of 63°F and 67°F (17°C to 19°C) and the average low is 49°F and 53°F (9°C to 12°C) in February.

Dress Code
Business casual attire is appropriate for the entire conference. A jacket or sweater is recommended inside the hotel.

Meals
Meals are provided during the conference to all registered attendees. If you have any dietary restrictions, please advise our registration team as early as possible and we will do our best to accommodate your requests.
Tuesday Off-property Dinner
Tuesday dinner will be held at Birch Aquarium at Scripps, the public exploration center for the world-renowned Scripps Institution of Oceanography at the University of California-San Diego. Birch Aquarium features more than 60 habitats of fishes and invertebrates from the cold waters of the Pacific Northwest to the tropical waters of Mexico and beyond.
Stay Connected
Join the conversation on Facebook, LinkedIn, and Twitter @ModelN, and please take part in the conversations through our mobile app, Crowd Compass.
TRAVEL FAQ's

Airport
San Diego International Airport (SAN) is about 30 miles from Omni La Costa Resort & Spa.

Hotel
Omni La Costa Resort & Spa
2100 Costa Del Mar Road
Carlsbad, CA 92009
Tel:  (760) 438-9111
Reservations:  (800) 854-5000
Hotel check-in is at 4:00pm and check-out is at 11:00am.

Hotel Reservations
Please note that the conference registration fee does not include hotel accommodations. Click here to reserve your accommodations at Omni La Costa Resort & Spa. You may also call (800) 854-5000 and ask for the Rainmaker 2018 discounted rate of $269 (+ tax) per night. The hotel's standard cancellation policy is at least seventy-two (72) hours prior to the arrival date applies to all reservations, and a credit card will be required to confirm your reservation. Please note your reservation is not complete until you receive a confirmation directly from the hotel.
We encourage you to arrive on Monday afternoon before 4:00pm as our program begins with the Welcome Reception at 7:00pm.

Hotel Cancellation Policy
The hotel's standard cancellation policy is at least seventy-two (72) hours prior to the arrival date applies to all reservations.

Ground Transportation
Omni La Costa has multiple options for transportation to and from San Diego International Airport:
Taxis will cost approximately $114 for a one-way ride between San Diego International Airport and Omni La Costa.

Uber and Lyft will cost between $45-$95.  

Cloud 9 Super Shuttle is $39 per person each way. No reservations required leaving from the airport. The shuttle is located directly across from the main terminals 1 & 2 where passenger pick up loading areas are located.  

A private town car is available for approximately $105 for up to 4 people. This can be arranged through the Omni La Costa  Concierge (760-929-6378).

Self-parking is complimentary for conference attendees. Valet parking is $34/night.