Configure Price Quote (CPQ) for SAP
Unify Salesforce and SAP with enterprise-grade, Salesforce-native CPQ that enables sales reps to build accurate quotes using product and pricing information stored in SAP and SAP Variant Configuration (VC)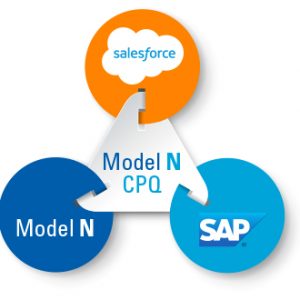 Leverage Investments Made in SAP and Variant Configurator
Manufacturers selling configurable products and services commonly use SAP ERP as their system of record for price execution and product configuration. Model N CPQ for SAP eliminates double maintenance of price and configurable product data by synchronizing SAP Pricing and SAP Variant Configurator data to Salesforce. Model N CPQ for SAP can leverage SAP KMATs (SAP-configurable products) by bringing the SAP VC knowledge base directly into Salesforce, enabling sales reps to create complex quotes using SAP pricing and products.
Maximize Revenue and Gain Competitive Advantage
Model N CPQ for SAP empowers businesses to create complex solutions that maximize revenues and create a competitive advantage in the marketplace. Comprehensive modeling and rules can optimize combinations of products, services and pricing models. With powerful Guided Selling, sales reps can quickly and easily quote a solution tailored to meet a customer's specific needs. Model N CPQ for SAP also supports sophisticated usage-based pricing scenarios and the ability to target specific geographies or customer segments based on rules derived directly from SAP.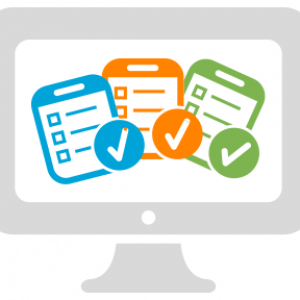 Built for the Enterprise Needs of SAP Customers
Model N CPQ for SAP is built for enterprises and based on our proven expertise delivering mission-critical Revenue Management solutions to many Fortune 1000 companies. Businesses can now publish SAP KMATs in Salesforce with the click of a button and enable their sales reps to quote accurately using up-to-date SAP master data.
End-to-end – configuration, pricing, and quoting for direct and indirect sales channels, put product catalogs, recommended solutions, approval workflow, proposal generation and redlining, quote analytics, and more at sales reps' fingertips.
Robust and interoperable – application administration made easy, enterprise-level security, embedded ETL and out-of-the-box adaptors for seamless synchronization of SAP transactional and master data, including pricing procedure data and logic, SAP VC knowledgebase, and orders.
Performance and scalability – advanced architecture provides extremely fast configuration response times and the ability to scale to thousands of users.