CPQ Cloud Solutions
Close bigger deals faster with an enterprise-grade, Salesforce-native configure price quote (CPQ) cloud solution and software that streamlines the entire quoting process and enables your reps to quote more easily and accurately, from any device.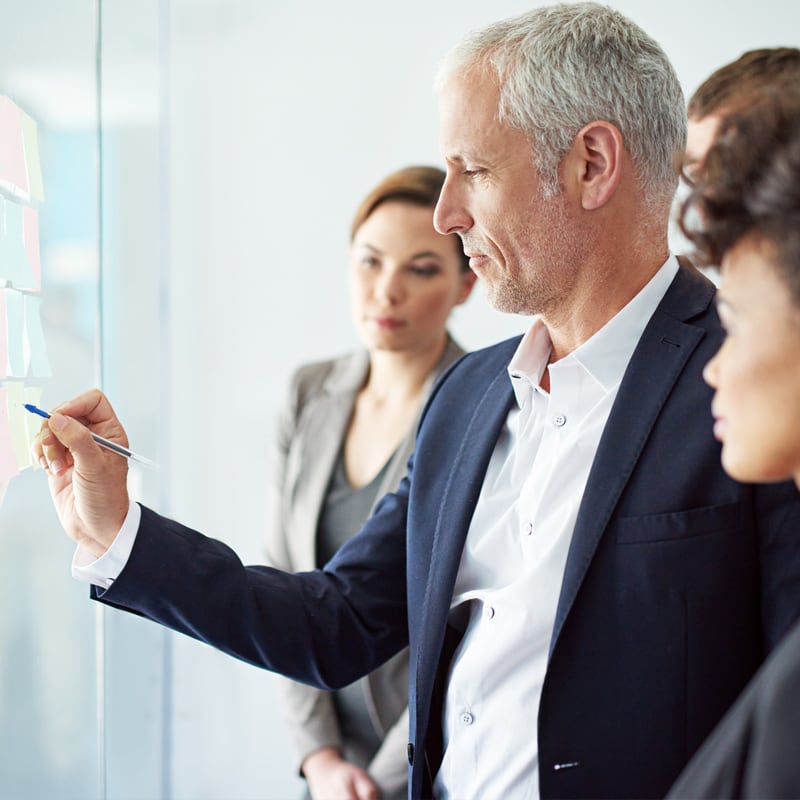 Sell Faster, Smarter and Close More Deals
Elevate your entire sales team's game with a CPQ cloud solution that shortens sales cycles and closes more deals by enabling reps to quickly identify customer needs, determine the right products and prices, and build optimal solutions. Guided Selling allows reps to quickly navigate complex product catalogs, avoid configuration errors, and create winning quotes. Built-in CPQ Intelligence provides actionable insights that dramatically raises Sales IQ, helping sales reps maximize revenue, grow margins, and increase win rates.
Maximize Revenue and Profit
Today's hyper competitive, ultra-fast business environment requires the direct and partner sales teams to consistently deliver a fast and easy customer experience. To succeed, they must spend less time on administrative tasks and more time being a strategic advisor to your customers. With Model N CPQ, the direct and partner sales teams are able to instantly create accurate quotes. Advanced pricing capabilities ensure the right price for that customer for that product at that time. Support for simple to complex approval workflows further accelerates responsiveness. The result – increased sales effectiveness that maximizes the revenue and profit potential of each precious customer interaction.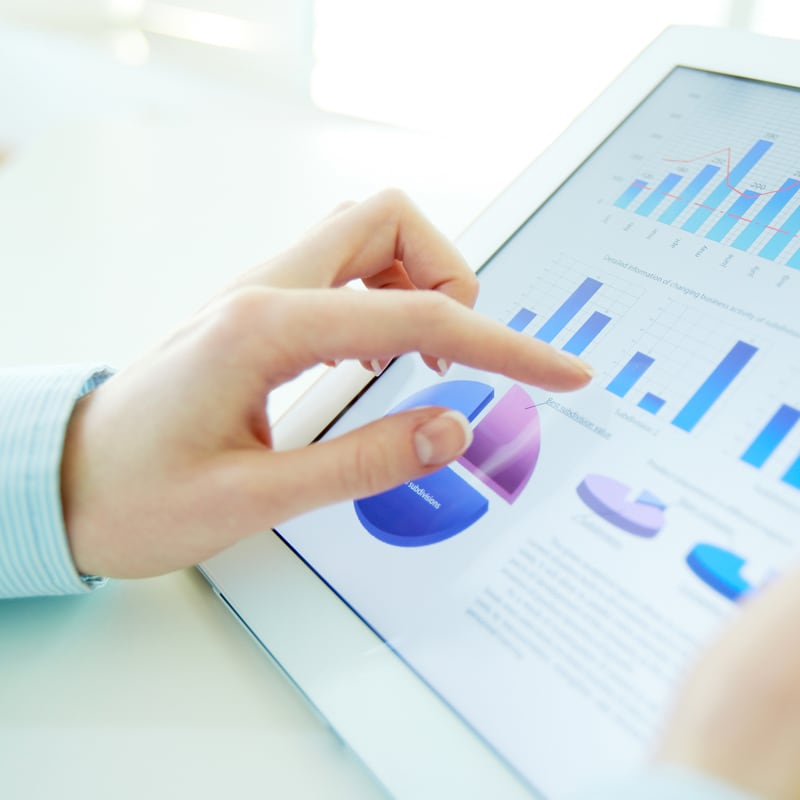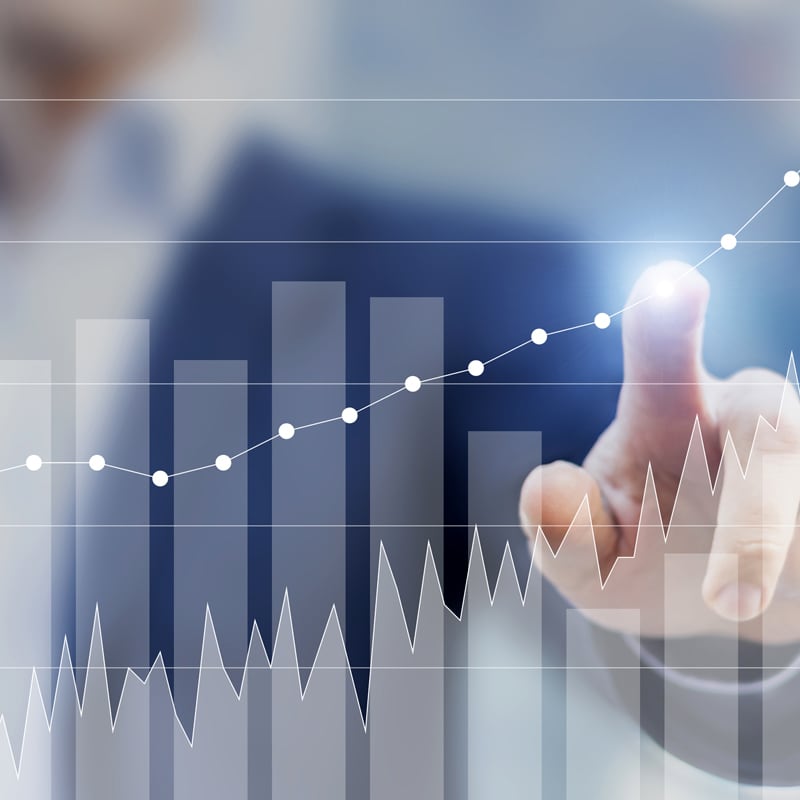 Maximize Sales Productivity and Minimize Bottlenecks
Streamline the entire quoting process to deliver faster responses and shorten sales cycles by increasing sales productivity and minimizing bottlenecks in the quoting process. Model N CPQ simplifies and accelerates the quoting process with Guided Selling, approval workflows, redlining in Microsoft Word®, and the ability to quote in Microsoft Excel®. Model N CPQ also has an patented performance architecture that delivers sub-second response times even when scaling to thousands of users developing large and complex configuration models.
Empower Sales by Unifying Salesforce and SAP
Model N CPQ is out-of-the-box ready to leverage information about products, prices, and business logic stored and maintained in SAP and SAP Variant Configuration (VC), putting the accurate product and pricing information your sales reps need at their fingertips. Quotes created in Salesforce can be converted into fully functional orders in SAP, enabling a seamless, quote-to-cash (Q2C) solution that fully bridges the gap between Salesforce and SAP.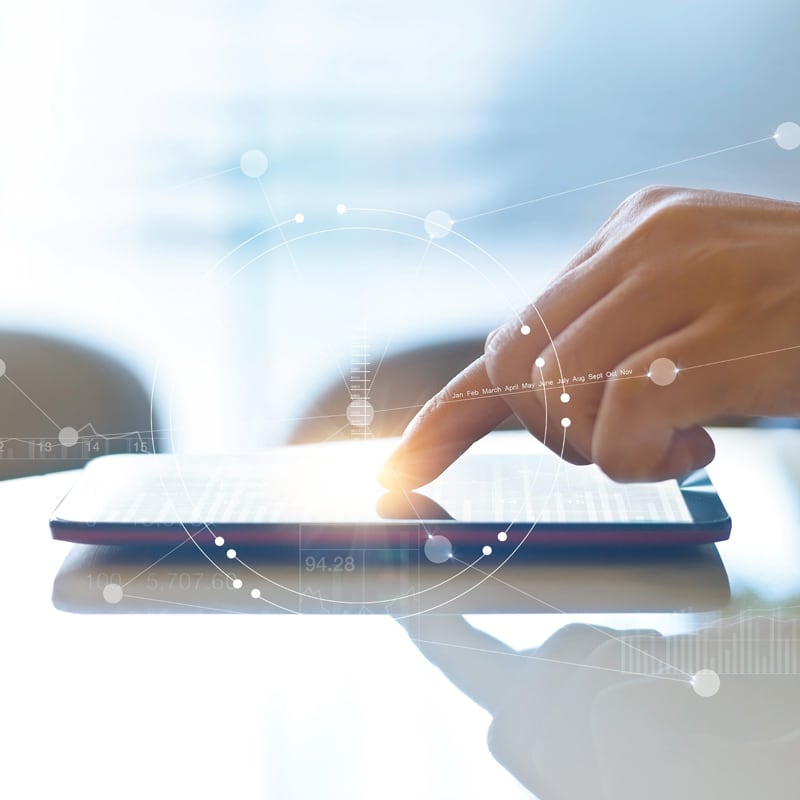 Key Features:
Product catalog
Product change management
Multi-currency price list and pricing rules
Guided Selling
Modeling and rule administration
Approval workflow
Proposal generation with redlining in Microsoft Word
Installed Base Management
Service contracts renewal for installed base
CPQ data mart and analytics
Partner portal
Interoperability with SAP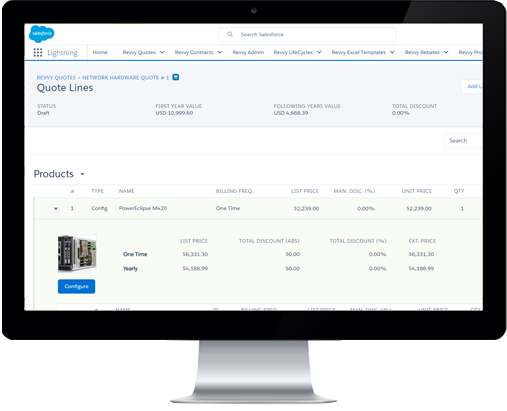 Enterprise-grade, Salesforce-native CPQ that empowers your sales team to close bigger deals faster by quoting accurately from any device. For more information about Model N CPQ, please contact us at sales@modeln.com
You have an inquiry? We are here to help.
Thank you for your interest in Model N and our Revenue Management solutions and services. Please submit the form to the right and a representative will contact you to answer questions.