Consulting Partners
Our Partners have proven expertise in revenue management processes such as pricing, quoting, contracting, compliance, channels management, system integration, data management and analytics across a variety of industries. Model N partners have been a major factor in the successful implementations of Model N Revenue Cloud solutions and provide best practices guidance and resources to enable our customers to achieve their business objectives.
Activus Solutions is a unique consulting firm solely focused on enabling Pharmaceutical Manufacturers to optimize their contract management processes. Over the past decade, we have brought unmatched business and technical expertise to efforts that include operational 'best practice' assessments, software evaluation, implementations, and system upgrades. We are proud of our proven track record of success and long list of referenceable clients.
www.activussolutions.com

Alliance Life Sciences Consulting Group, Inc. is a management and technology consultancy with a proven track record of delivery excellence. Alliance has worked with 8 of the top 10 largest Pharmaceutical Manufacturers and several middle market and emerging Life Sciences firms to successfully define, deploy and support business critical applications.
www.alscg.com

ALTAVI brings together executive management expertise with deep understanding of technology to help midmarket B2Bs plan and execute an increasingly efficient, data-driven, and customer-centric enterprise. We bring sales enablement to businesses with highly customized and variegated products/services. The more complex, the better.
www.altavi.com/revvy-cpq.php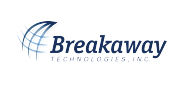 Breakaway Technologies is a business performance management (BPM) firm specializing in custom analytic solutions for more than a decade. Breakaway builds processes and works with software to improve budgeting, planning, forecasting, and consolidation processes. Through its Managed Markets Gross-To-Net solution, Breakaway Technologies delivers an out-of-the box, turn-key solution for Managed Markets contract analysis, discount forecasting and reserve reporting.
www.breakaway-inc.com

Cognizant's Life Science Practice partners with 27 of the top 30 global pharmaceutical/biotech organizations in addition to serving companies in the medical devices, CRO, and life sciences product sectors. Whether it's driving process improvements to your clinical operations, increasing sales & marketing effectiveness, meeting regulatory requirements, or enhancing drug safety, Cognizant is redefining the way companies benefit from and experience global services. We enable business transformation by delivering consulting, analytics, IT and business process support to fuel innovation and competitive advantage. With Cognizant as your global partner, you have access to the best talent in the world: over 150,000 professionals working in more than 50 global delivery centers.
www.cognizant.com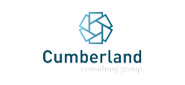 Cumberland is dedicated to providing specialized consulting services to the pharmaceutical industry with focus on commercial and government contracting. We enable clients to realize the complete benefit from contracting and compliance systems and the powerful data they supply. Our technical and subject matter expertise enable us to effectively bridge the gap between functional and technical organizations through an in-depth understanding of your complex business environment and the software that supports it.
www.cumberlandcg.com

Deloitte Consulting LLP operates in three primary areas — human capital, strategy and operations, and technology — and serves clients in a number of industries, including federal and state government; health care and life sciences; financial services; consumer products; retail, manufacturing; technology, media and telecommunications; as well as energy and resources. Gartner, Inc. ranked Deloitte as the worldwide leader in the consulting marketplace based on aggregate revenue, growth, and market share for 2009.
www.deloitte.com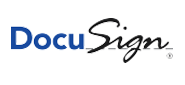 DocuSign®, The Global Standard for Digital Transaction Management®, is the easiest, fastest, and most secure network for sending, signing, and storing documents. More than 50 million people in 188 countries turn to DocuSign to manage their most important transactions – digitally. DocuSign helps more than 100,000 across nearly every industry, and DocuSign's DTM platform supports legally compliant signature processes tailored to meet requirements globally with localization in 43 languages.
www.docusign.com

HCL Technologies Limited is a global IT services company headquartered in Noida, India. It offers services including software consulting, enterprise transformation, remote infrastructure management, engineering and R&D services, and business process outsourcing. HCL has offices in 31 countries to provide services across industry verticals, including aerospace & defense, energy & utilities, independent software vendors, manufacturing, professional services, servers & storage, automotive, financial services, industrial manufacturing, media & entertainment, retail & consumer, telecom, consumer electronics, government, life sciences & healthcare, medical devices, semiconductors, and travel, transportation & logistics.
www.hcltech.com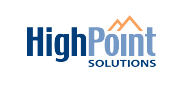 HighPoint Solutions specializes in providing expert business solutions and services to life sciences companies. HighPoint excels within the following core competency areas: business consulting, development/integration solutions, managed outsourced services, and professional services. HighPoint has developed much of its business through delivering successful account management, data mart/data integration, and sales force application solutions to its clients.
www.highpoint-solutions.com

Huron Consulting Group assists companies with operational, financial, compliance and strategic matters. With former industry executives, federal regulators, licensed pharmacists, clinical researchers, valuation professionals, CPAs and fraud investigators, we provide assistance in government price reporting, commercial contracting and supply chain management. Huron provides independent, sustainable solutions customized to the needs of our clients.
www.huronconsultinggroup.com

QuintilesIMS delivers integrated information and technology solutions to drive healthcare forward. Around the world healthcare stakeholders are working to improve real-world patient outcomes through treatment innovations, care provision and access to healthcare. For the information, technology and service solutions they need to drive new insights and approaches, they count on QuintilesIMS. With a global team of 50,000, we harness insights, commercial and scientific depth, and executional expertise to empower clients to achieve some of their most important goals: Improving clinical, scientific and commercial results. Realizing the full potential of innovations. And, ultimately, driving healthcare forward.
www.quintiles.com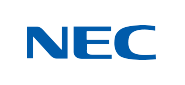 NEC supplies government agencies and private-sector companies with a range of IT services covering system building, maintenance and support, operation and outsourcing, as well as cloud services. NEC also supplies the platforms essential to the building of IT systems and enterprise network systems, such as servers, storage, software and IP telephony systems.
www.nec.com
You have an inquiry? We are here to help.
Thank you for your interest in Model N and our Revenue Management solutions and services. Please submit the form to the right and a representative will contact you to answer questions.