Unbundling is a trend that has come to many industries. Now Cable TV appears to be yet another industry that is going through unbundling. Why be forced to buy 200 channels in a package when you only watch 20? The notion of unbundling is about better meeting customer needs through greater flexibility, lower costs, or more convenience.
In business-to-consumer (B2C) markets, unbundling has impacted industries from music (iTunes unbundle CDs) to furniture (IKEA) to college education to air travel (flight, baggage and meals) to electricity (production and delivery). If you've purchased a song from iTunes, you've seen unbundling at work. But what does unbundling look like in business-to-business (B2B) markets? And what, if any, implications are there for MedTech companies?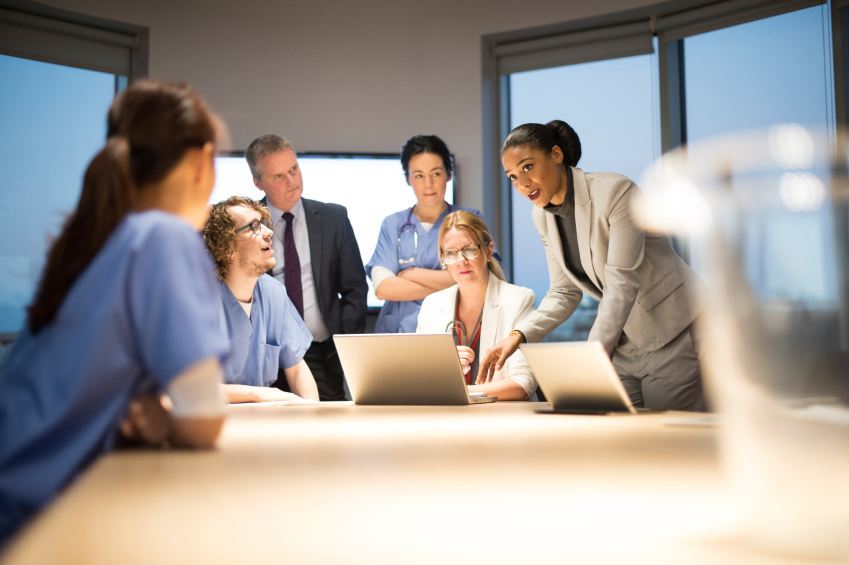 Unbundling in B2B
In B2B markets, sophisticated buyers typically drive the "unbundling" of an offering. These buyers realize that bundles of related, but different components of an offering can hide cost-reduction opportunities.
The buyers unbundle the supplier's offering, and re-source each of the components. Often, lower value components of the offering, which can be easily sourced from elsewhere, are a target. Technology, consultants, and other firms help drive the unbundling. This can result in big savings for the customer, and a headache for the unprepared supplier.
In legal services, law firms use to bundle lots of services together and sold them to companies in packaged solutions as a "one stop shop." This package could include, for example, highly valuable litigation service or patent expertise along with more mundane clerical activities. The law firms billed out the clerical and mundane activities at relatively high rates.
With unbundled legal services, corporations might buy the high value litigation or patent expertise, but do the clerical activities themselves or, more likely, source these services from a third-party that performs the activity at a substantially lower cost. This has had a significant adverse impact on law firm margins and revenue.
Likewise, in the advertising agency services market, corporate buyers have forced an unbundling of the agency industry. The creative development component of work is separated from the production and distribution. Similar to the legal services market, buyers are seeking to get the best value for each of the components of the bundle. Because of this and other forces at work, some analysts estimate that agency margins have been cut in half over the years.
With healthcare systems around the world pivoting to value-based payment, population health, and a strong cost-reduction focus, one key question to consider is how will the unbundling trend impact MedTech?
The MedTech Bundle
For decades, many medical technology suppliers competed not only through technology innovation, but also by adding services and strengthening their user support models. With the users (e.g., physician, nurse, or technician) as the primary decision maker, this business model made sense. It was also done in the context of a cost-plus, fee-for-service reimbursement system, where the added costs were often absorbed by the system.
MedTech companies invested in extensive field sales and clinical support resources, training programs, and training centers for physicians and others. This focus on clinical education was necessary to ensure quality outcomes as companies rolled out new technologies and procedures.
In addition to these services and programs, many companies also added reimbursement hotlines, patient education programs, staff training, process improvement, supply chain services, and other services. While some suppliers might have charged for certain services, most services were "bundled in" with the product.
Over time, the MedTech bundle has evolved to be comprised of:
Core product(s)
Enabling technologies
Clinical case support and post-case support
Training and education
Process improvement
Supply chain and other services
With many technologies and procedures reaching the mature stage of the product lifecycle, the question is how much of these "bundled in" service are needed, and can the customer or a third-party perform the service for less?
Impact on MedTech
In MedTech, we are beginning to see the same forces at work as in other B2B industries, and at least one form of unbundling.
The rep-less medical sales model, which has gotten a lot of attention, is a form of unbundling. In this model, the hospital is able to gain lower prices for medical implants in exchange for a reduced level of support from the manufacturer.
Just as in other B2B industries, consultants and other firms have emerged to help customers transition to the new model. Companies like NuRep, Intralign, S2Interactive (portions of which were recently acquired by Smith & Nephew), OrthoDirect, and others are focused on helping hospitals make the transition to the new unbundled model.
With over $300B in annual medical devices and diagnostics spending globally and all of the pressure on providers to reduce costs, it's likely that MedTech will continue to be a focus of buyer cost-reduction efforts. Smart suppliers will proactively assess their offering and at least be prepared for the potential of customers forcing an unbundling. It will require a rethinking of the commercial strategy and pricing strategy.
How will unbundling play out for MedTech? Will it be a boon to profits like in the airline industry. Or will profits be eroded like in other B2B industries where unbundling has taken hold? It will be interesting to watch.