With the increasing challenges the semiconductor industry is facing today, such as consolidation, price pressures, demand visibility, and underperforming channels, how can semiconductor manufacturers continue to maximize revenue and drive business growth?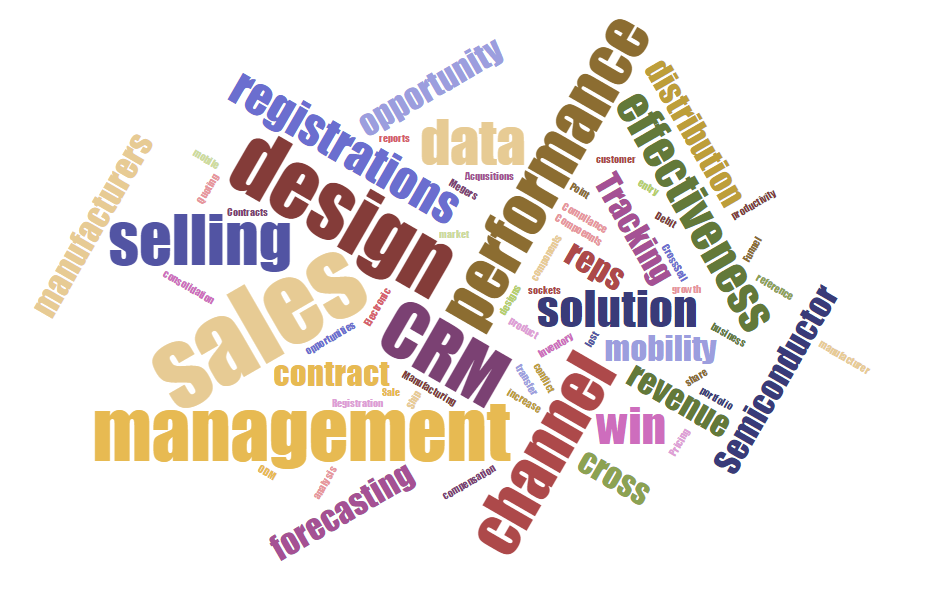 On a recent webinar, Supriya Iyer, Director, Product Management at Model N, discussed the impact of arming the sales force with the right sales tool to overcome these challenges.
The key themes that were discussed included:
Capturing more designs with solution selling
Improving sales effectiveness by supporting multi-tier relationships (distributors, ODMs, Manufacturing Reps and Contract Manufacturers)
Increasing selling time by managing multiple sales stages for multiple parts all in the same opportunity
Addressing Semiconductor Companies' CRM Challenges
CRM can be a great selling tool but only if it meets the basic industry requirements, which includes supporting a multi-tiered value chain.  Between the chip or component maker and its end customer lies a network of manufacturing reps, original design manufacturers (ODMs), distributors, and contract manufacturers (CMs), and electronic manufacturing services (EMS) companies. CRM solutions do not address this fundamental concept.
The webinar explored what a successful CRM system for the industry needs which includes the ability to:
Track multiple purchasing entities (ODM, EMS, distribution) against the same end-customer opportunity
Manage transfer business workflow
Provide full support for the design registration process through a single view of the entire funnel, sample management and global account management
Display embedded analytics that go beyond showing a static view of the funnel to enable analysis of trend changes
Seamlessly integrate with a revenue management system to manage quotes and gain full visibility into contracts, orders and point of sale.
Find out which out of box CRM software solution delivers these capabilities. View the webinar on demand.
For more information, please visit our Revvy Sales Application Suite solutions page.