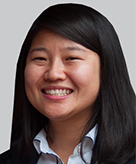 The consolidation of the High-Tech industry within the United States and the rise of offshore high tech manufacturers have many U.S. based high tech companies looking for strategies to continually grow their revenue, maintain their competitive advantage and minimize their losses. In 2015, the Semiconductor High Tech sector experienced significant consolidation activity resulting in over $100 billion dollars' worth of merger and acquisition agreements.
Additionally, manufacturers that historically have given off-invoice discounts to their customers can no longer turn a blind eye to the overpayments that result from offering these untraceable discounting practices. The result? Companies paying as much as 10% of rebate overpayments and losses of 5% of the deal value. All of these challenges along with the quickly evolving production models and competitive distribution channels have made managing revenue a critical element in selling and retaining a manufacturer's value. So, what are High Tech companies doing to combat these changes? Aside from market consolidation, increasing R&D, and reducing product costs here are 5 common practices that have allowed manufacturers to take back the control and increase their revenue:
Improve Sales Visibility. Empower your sales team with information about their customer's buying habits and provide them the quoting tools to avoid off-invoice discount strategies that are largely untraceable. Find a solution for your sales team that gives them the visibility to be successful is instrumental in controlling your revenue leakage.
Ensure Data Accuracy. Ensure that the product and account data is clean and that there is uniformity across divisions to minimize the multiple pricing issues that arise as a result of poor master data management. A clean master data minimizes price erosion by avoiding duplicate pricing for two customer entrees of a single customer record.
Invest in an Automated System. Move away from manual processes that are maintained in excel or access databases, which are highly error prone. Consider investing in an automated solution that not only helps reduce overpayments, manage your data, and increase visibility, but can also scale with your business.
Get to Know Your Partners. Maintaining a relationship with your partners is important, but knowing their current and historical buying patterns are more crucial than ever.  This will enable your business to understand whether or not the price you are offering them is justifiable or if you are leaving money on the table.
Engage and Empower Your Partners.It is unreasonable to assume that your sales reps or finance team has the time to constantly respond to email or phone call requests from partners with regards to their performance or the terms and conditions of the buying programs they are eligible for. Provide a portal for your partners so they can view their performance at any point in time and enact their own strategy to maximize their discounts.
If keeping up with the changing tides is important to your organization, take some time to assess if your organization has put any of these points in practice. If not, perhaps its time to consider some if not all of these points to help your organization grow.
Model N's Revenue Cloud Suite offers an end-to-end solution specialized in streamlining Revenue processes. The Model N Rebate Management solution provides the visibility and control necessary in maintaining the upper hand from the moment a deal is created to the time of payment.