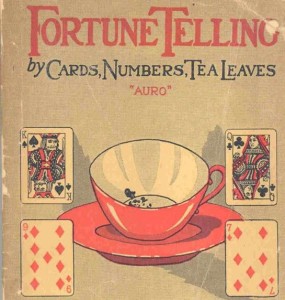 With the long-delayed and still unpublished final AMP rule, the drug industry is left to reading ambiguous signals about what might be in the AMP rule when it is finally published. While possibly not much more informative than reading tea leaves, there were a couple of events in the past 2 weeks that might shed some light on the AMP rule when it comes out.
The first event was the release of a HHS Office of Inspector General (OIG) audit report. The OIG audit of 20 drug manufacturers' AMP calculation methodology under the Affordable Care Act came with 3 main findings.
–        Authorized Generics: 8 of 11 manufacturers with authorized generics were including sales to the secondary manufacturer in their AMP calculations, potentially decreasing reported AMP values. Question to ask is whether the CMS will reword the wholesaler definition or otherwise exclude transfer sales between manufacturers in the final rule.
–        Presumed Inclusion: Using a build-up methodology (use only known to be eligible sales) instead of presumed inclusion (use all sales unless known ineligible) would cause 50% of drugs examined to not have a reportable AMP value. According to my scoring this would be 3 strikes against build-up since manufacturers, pharmacies, and the OIG have now all come out against build up. Does this signal, like a batter in a baseball game, that build-up will be out of the final rule?
–        Ineligible Sale Smoothing: 80% of the manufacturers surveyed used 12-month rolling average estimation for ineligible indirect sales. Will the CMS now include ineligible sale smoothing in the final rule in support of the public policy goal of predictable AMPs, rebates and costs that such a smoothing helps promote?
A second event was an email from the Medicaid Drug Rebate Operations arm of the CMS. The email signaled a tentative implementation date of July 19 for changed price and product reporting formats. This is fascinating from a couple of aspects.
One aspect is whether the contents of the report indicate where the final rule is heading. Specifically, 5i Threshold indicator reporting (likely corresponding to the not-generally-dispensed 90:10 test in the proposed rule) is requested monthly but not for other time periods. Does this indicate that not-generally-dispensed will only be calculated monthly?
Another aspect is that while it is nice that the CMS has provided a lead time on the reporting changes, it seems a bit premature to implement a reporting format change that is almost entirely being driven by a rule that is not yet final. One interesting question, since the reports contain product information defined in the rule (including reasons for being a covered and/or 5i drug), is whether there will be concerns by manufacturers about the certification inherit in submitting data based on the proposed rule?
Unfortunately there is no guarantee that either of these recent events is a more reliable indicator of what is in the final rule than the tea leaves at the bottom of your cup.
Are you ready for major government compliance changes, or will your company be left scrambling to address these important changes in time? Sign up for a complimentary regulatory health systems' check-up to ensure that your organization is prepared.