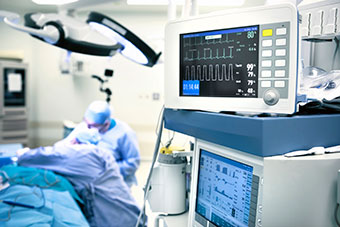 Medical Devices have revolutionized healthcare. The innovativeness of this sector of the health industry contributes significantly to improve the quality and efficacy of healthcare.
Most recently, Model N hosted an Industry Event on Medical Technology that prompted interesting insights from various practitioners and industry experts.
The challenges facing Medtech companies are growing. Some of them include, relentless pricing pressure from increasingly sophisticated buyers, rise of new accountable care organizations, declining productivity of the old R&D model, higher regulatory and market access barriers, new competitors with better cost structures, declining influence of sales representatives and the diminishing voice of the physician in product choices.
Many Medical Technology companies spend not 30% or 50% more, but 200,300, or even 500% more on selling, general and administrative (SG&A) expenses as a percentage of the costs of goods sold versus the typical technology or industrial company.
Buyer power continues to drive market behavior
Inadequate access to data is causing suppliers to take risk on pricing within accounts. Data such as purchase information by account, by GPO, by tier, volume compliance etc. are critical and non-existent in many organizations. In the absence of this information, Medical Technology suppliers are disadvantaged in creating win-win contractual relationships. For example, offering buyers a 30 day time frame to be in compliance within a specific Tier and then moving them to a higher or lower price tier based on performance, is nearly impossible without the right data.
"If you go to your businesses, you pick 10 good customers and look at tiered agreements and you may find two out of ten are in compliance."
All aspects of business and culture today are demanding relationship transparency. Sharing all relevant business metrics can pave the way toward building the foundation of a strong and trusting business partnership.
Trust is forfeited by deploying questionable pricing practices, aggressive sales techniques, physician marketing campaigns misaligned with hospital goals, and upselling items that provide only minimal incremental patient benefit without a corresponding increase in reimbursement.
Absent trust leads to different models

Hospitals have responded with a number of initiatives that reinforce the fact that trust is missing in these important relationships. Most manufacturers have lost their free access in hospitals and are now subjected to onerous credentialing requirements. The majority of contracts are renewed by RFP and not through negotiations where patient needs are the focal point.
Some hospitals are resorting to Rep-less model operating room models to eliminate upselling and to reduce supplier SG&A costs hoping to gain even further discounts. All of these efforts are seemingly taking place in an environment void of trust. It is further evidenced in the shortening length of contracts and dizzying pace of RFP's. Many suppliers say their contracting administration costs had risen over 15% in the past two years while at the same time prices had decreased.
Some suppliers have been able to break through these barriers by creating open and transparent relationships driven by contract, pricing and volume compliance data.
As buyers and suppliers in this market test new ways to reduce the costs of and increase on medical supplies, it's expected that this industry and associated strategies will go through a trial-and-error process.
A few aspects, though, are certain:
1. Information is king and MedTech companies need to be able to offer the right price to the right customer
2. Being able to contract creatively with IDNs and hospital systems is becoming critical and MedTech companies can leverage revenue management solutions to do so
3. Price erosion, revenue leakage, and re-establishing trust with a significantly strong buyer base requires systems and access to data like never before
To be continued.
Join in the discussion with MedTech experts at Rainmaker 2015.