Model N is pleased to announce the Revenue Execution Podcast series. The Revenue Execution podcast will host thought leaders, industry analysts, customers and others who bring a fresh and unique perspective to channel sales in the high-tech manufacturing and semiconductor industries. For our inaugural podcast, Model N is pleased to share our recent conversation with our guest Jay McBain, Principal Analyst, Forrester Research.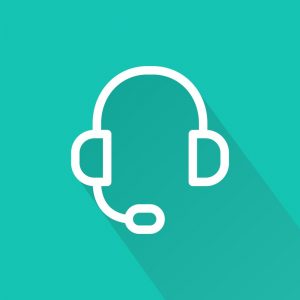 In episode one "2018 Retrospective with Jay McBain" Jay and I discuss:
The death of the traditional channel
Traditional channels are facing internal and external forces that are creating significant disruption.  For example, they have decreasing margins and 40% of channel business owners are retiring.  Additionally, the traditional IT buyer has been replaced with business buyers who have different needs when it comes to purchasing.  Finally, there is the rise of the "shadow channel".  A wide variety of organizations, such as, accounting firms who because of their expertise have suddenly become competitors to the traditional channel.
What came to fruition in 2018
There are roughly 10,000 companies who run channel programs.  What was amazing about 2018 is the number of organizations that came out with shadow channel programs, such as, Microsoft's new approach to the channel.  65% of tech decisions are made outside of IT, so these new channels have deep relationships with organizations that are not the traditional channel.  For example, 81% of accounting firms are now providing digital services.  Amazon Web Services (AWS) has gone from 30,000 partners in 2017 to 60,000 partners today and will probably double again in 2019.
What predictions didn't happen in 2018
There is still big disruption to happen in the distributor space.  Prior to 2018 there was a lot of consolidation – Tianhai Investment acquired Ingram Micro, Tech Data acquired Avnet, Synnex acquired Westcon-Comstor.  Jay predicted this would continue in 2018 and it didn't, however he believes it will pick back up.  Jay also, had some significant insights on other 2018 happenings as well.
What were the big surprises in 2018
All 27 industries have channels and 75% of world trade goes through channels.  There was big revenue growth movement in insurance, pharmaceuticals, and retail outside of traditional tech and manufacturing.  The movement of all 27 industries to transform their channels Jay refers to as the third stage which will shift a lot of money into these organizations.
The entire conversation with Jay was filled with great insights into what happened in 2018 and how that will impact 2019.
To listen to this three-part series, click here. To learn more about Model N's solutions and how we impact high tech channels and partners, click here. To learn more about Jay and read his blog, click here.