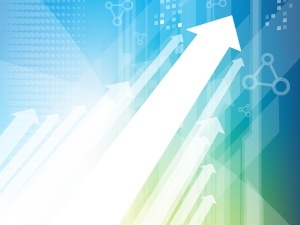 In case you missed it, here is a quick recap of the industry webinar, Regulatory Compliance and Contract Management for Emerging Life Sciences Leaders, featuring Maria Mangler, Director of Contracts, Pricing and Reimbursement at Tolmar, which was held on Wed, March 18, 2015.
This webinar focused on how mid-market companies must streamline their processes and optimize their resources with data integration, standard validations and workflow automation.
Key Takeaways
1. Regulatory Compliance and Contract Management are Must-Dos – as much for an Emerging Life Sciences company as it is for larger, multi-billion dollar players. Government pricing mandates apply to all manufacturers and on the commercial side as well. Stakeholders such as distributors, GPOs and PBMs expect that you respect your contracting obligations like everyone else in the industry.
2. There are cost- and time-efficient ways to do it, while staying in the driver's seat. You might be an SMB with limited budget, but you still need to understand what it going on in your business. The good news is, the category of Revenue Management has existed for almost two decades and Best Practices and Standard Operating Procedures, as well as cloud technology, allow mid-market companies to access best-in-class processes and systems quickly and at a reasonable, predictable cost.
3. Processes and systems must support fast growth and facilitate M&A. As an Emerging Life Sciences company, you aspire to fast revenue and business growth, and the processes and systems you put in place need to help you drive growth, and not be a hindrance. You should have a long term vision with practical quick and small foundation steps. It will be valuable over the long term, whether your plan is to grow organically, or to be acquired (acquirers appreciate companies that have all their ducks in row already!).
4. Significant value-add for many in the organization. Revenue Management is much more than just operations! The data collected and created will turn out to be an invaluable data trove for many functions – including Finance, Business Analytics, Sales & Marketing, and the C-level to understand market trends, derive business insights, build reports and dashboards, and eventually tell their business story!
Click here to view the recorded webcast.
Click here to view the webinar slides.
For more information on Model N Express Solutions for emerging pharma leaders, please visit Express for Midmarket.