By Jim Holland, Sr. Product Marketing Manager
Now that we've settled into a new year and decade, I'm sure you've read all the predictions and prognostications for the channel. However, what did we learned from 2019?
Larry Walsh, CEO and Chief Analyst from 2112 Group has several real-world insights from his work with companies in the past year. I've known Larry for a few years and his realistic style and connections with the high-tech and other channels gives a different perspective about what's going on, channel growth and strategies and what's really happening.
In his recent post, 2019 Channel Lessons for the Next Decade, Larry shares, "2019 is a year of lessons in the new world order. In the past year, we've learned about new market needs shared across all technology vendors and the escalating and evolving expectations of business buyers."
How is this impacting the channel? Larry shares four lessons learned.
The Never-Shrinking Channel
"Let's get this out of the way: The channel is neither shrinking nor in danger of going away. The 2112 Group is tracking partner growth and start-ups. The number of channel partners is increasing steadily year over year. We have more than 150,000 unique solution provider businesses in the United States alone. According to data from our friends at Context in Europe, the same story is true there – a robust expansion of the channel population. And more indirect opportunities are becoming available as vendors discover the viability of non-technology partners and influencers" shares Larry Walsh.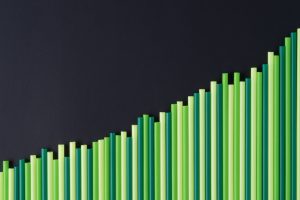 The influence of channel partner contribution?
"The average partner earns more than $7 million a year in gross revenue. Partners are transforming, with the average partner generating the majority of its revenue from managed, cloud, and professional services sold on a recurring-revenue basis" continues Walsh.
At Model N, we see the number of channel partners and revenue contribution growing within all our high-tech and semiconductor customers. in 2019, global channels added greater than 50% revenue in almost every company, with a majority of customers seeing 75% and higher generated from partners.
To read the rest of Larry's insights, go here. To learn more about how Model N supports and influences channel partner growth and success and what you are missing, read Model N's Guide to Revenue Execution.