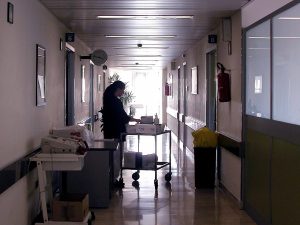 In recent years, the government and other oversight organizations have put significant effort in reducing healthcare spending through increasing regulations on it.
The medical device tax has been of considerable concern for many Med Tech companies. Enacted as part of the Affordable Care Act, the Medical Device Excise Tax calls for a 2.3% increase in sales taxes on medical devices to be paid by either the supplier or the manufacturer. This could place some strain on the profit margins of many companies, which are already narrow.
Along with this, other regulations have also caused many hospitals to make efforts to cut costs to provide cheaper care for their growing number of patients. More focused is now being placed on payment for complete treatment, as opposed to payment by the procedure, and the goal is to provide complete treatments at lower costs for the patients. IDNs, GPOs and other networks of care providers are increasingly wielding a large amount of buying power in the medical marketplace, which has increased competition amongst their suppliers substantially.
Model N technology can be instrumental for Med Tech firms who want to meet increased regulations in stride with their company vision. Their U.S. Commercial Med Tech comprehensive software solution is designed to handle the ever-increasing evolution of purchasing channels. This software can help to elucidate creative strategies to optimize gains through both contracting and incentives strategies.  Model N technology helps a Med Tech firm accomplish this through connecting all components of its revenue channels so that the salesforce can utilize dynamic and instant quoting and payment options, and the contract team can keep abreast of all aspects of the changing market climate and regulations. Even better, these components are integrated and preset into the software, allowing for seamless adoption throughout a Med Tech organization.