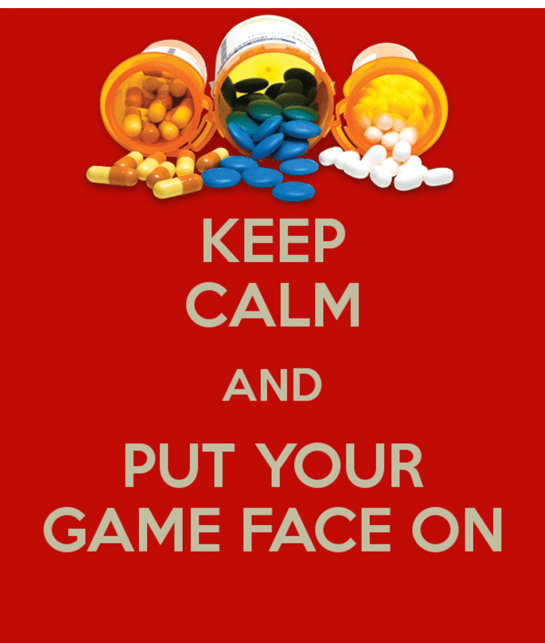 After several delays, the end game is in sight for implementing the broad set of Medicaid regulations known in the industry as the "AMP Rule." Scheduled to be introduced in May and with a likely 3-month to 6-month implementation timeframe, pharma companies will need to rapidly assimilate, plan, and respond to the new mandates in order to avoid risking adverse compliance findings and fines.
Initial plans regarding handling the AMP Rule likely need a refresh.
Shortly after the proposed AMP Rule was published two years ago, most pharma companies did an initial assessment of how The Rule might impact them. Over the past couple of years, many manufacturers in the industry have undergone major changes ranging from mergers, divestitures, and acquisitions, to changing contracting strategies, to patent expirations, to system reorganizations.  However many companies have not yet updated their assessments on how the AMP Rule will affect them today.
As part of your AMP Rule game plan refresh, consider the following:
Are your customers & products fully characterized according to the AMP Rule?
The AMP Rule clarifies how to identify certain types of products and customers. Critical factors in how to handle prices customers receive include whether they are part of the Retail Community Pharmacy (RCP), part of an additional list of customers for 5i drugs not generally dispensed through RCPs, or part of the expanded list of wholesalers. Each drug also needs to be reviewed for several characteristics, including whether it is a covered drug, a 5i drug, a Pediatric drug, and a Line Extension.
How do you address US territories?
Currently, only sales/rebates to the 50 US states + DC are included in the AMP calculation. CMS is proposing to now include sales/rebates to US Territories such as Guam, Puerto Rico, and the Virgin Islands so that they may participate in and benefit from Medicaid.  The issues here include how to get those sales into the calculations with proper customer RCP classification — especially if a different organization is responsible for those sales — and whether the discounting strategies in these territories might cause undesirable changes, particularly in reported Best Price values.
What do you do if Build Up is in the final AMP rule?
To derive AMP, everyone currently uses a "Presumed Inclusion" methodology which starts with all gross sales, removes all sales proven to not end up with RCPs, and then subtracts any after-the-sale rebates or chargebacks paid to RCPs.  The proposed AMP Rule enforces switching to a "Build Up" methodology that only includes documented direct and indirect sales to RCPs.  This proposed change was hotly contested in the proposed rule, with both pharma and pharmacy trade groups coming out strongly against it. If Build Up is in the final rule and most of the sales of at least one drug is primarily through a wholesaler, it might be necessary to purchase tracing or syndicated market data to be able to document ANY RCP sales, classify large numbers of customers into RCP vs non-RCP for which you have no direct contact with, and dramatically alter the formulas used for your AMP calculations.
If you have a 5i drug, how do you determine if it is generally dispensed?
Congress recognized that some drugs are not sold primarily through RCPs, and for those drugs, additional sales can be included in calculations. The Rule uses a two part test:
Is the drug a 5i drug? if so,
Is it generally dispensed through the RCP?
Regarding what "generally" means, the proposed rule uses a 90/10 rule. This means that each month or quarter, manufacturers must determine for each 5i drug, the percentage of sales to RCPs. If > 90% of sales of a 5i drug are dispensed through non-RCP channels, then the drug can be considered "Not Generally Dispensed" and the AMP calculation must include both RCP and specific non-RCP customer transactions. A particular concern here is what to do if a 5i drug varies by month or quarter between being generally dispensed and not generally dispensed through RCPs.
Are you going to restate BAMP?
The Baseline AMP (BAMP) can be a dominant contributor to Medicaid liability, if AMP prices rise over time. The Rule allows (if you choose, and if you still have data available from that quarter) to restate BAMP calculated by this new AMP Rule. The issues here include whether you have the data and, if it is a 5i drug, whether you need to calculate both a generally dispensed and a not generally dispensed BAMP — and if so, how does this feed into your Medicaid rebate calculations?
In the two years since the proposed rule was first published and initial plans for responding to the AMP rule were created, significant industry-wide and company-specific events have likely occurred that will alter the plans your company first created. Performing an AMP Rule Game Plan Refresh now, BEFORE the rule becomes final and the clock starts ticking towards the deadline for compliance, allows pharma manufacturers a head start in the race to complete the work in a timely manner.
How is your company preparing for the upcoming AMP Rule?