2019 has been a year of spending, with Global IT spending up by 3.2% to a value of $3.8 billion according to a recent study by Gartner. Despite this whopping number, the overall growth of Global IT spending has decreased compared to the two prior years. Concerns around an economic slow down coupled with the current political climate as well as stiff competition has many Channel Chiefs tightening their belts.    
A 2019 study by 2112 Group indicates Channel Chiefs are still finding incentives important, but simple incentives like tiered performance rebates are no longer at the top of factors that influences a partner's performance. If you're a channel chief, you might be asking yourself, what does the channel want? What do I need to change about my incentive offerings?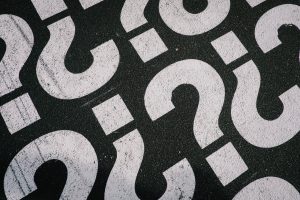 To answer this question, we need to remind ourselves of the purchasing patterns of the channel and how they have especially changed in the High Tech B2B space as mentioned here in my previous post.
With the channel's evolution towards B2C buying patterns, comes along the trends and demands more commonly found in those areas that boils down to a single common theme. Specialization!
Channel Chiefs of today are most interested in creating incentives that are specific to the partners they serve. Creating specialized training with enablement programs and incentives that support those models is becoming the new norm.  Not only are Channel Chiefs changing their incentive offerings they are also looking to reward their partners who continue to bring in new customers maintaining the growth in the channel and retaining their existing accounts.  
Supporting specialized incentives requires that Channel Chiefs create customer segmented rebates that can handle more complexity as every partner has their own strengths and weaknesses. To capitalize on their partner's strengths, Channel Chiefs can no longer settle for revenue management systems that require a heavy-handed services. Model N's Rebate Management dynamic and configurable solution enables Channel Chiefs to quickly respond to the concerns of channel year over year.  
To learn more about how Model N can help you can offer the best rebates and incentives to your partners, go here.