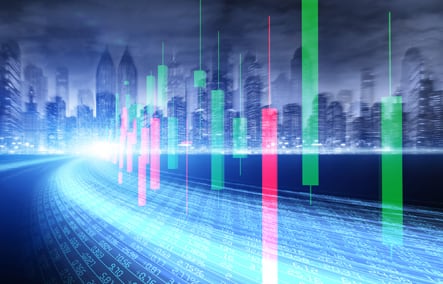 Businesses of every size are facing unprecedented challenges keeping pace with escalating customer expectations and competitive pressures. These challenges have become especially daunting for large-scale enterprises that must contend with even greater complexities as they attempt to maximize their revenue opportunities while utilizing a highly dispersed sales team across multinational markets.
The revenue management challenge is determining and implementing the optimal mix of prices and customer/partner incentives (rebates) to impact revenue and profit margins.
The first task in revenue management is to "follow the money" – in other words manage every dollar that touches the top-line of the income statement. The second task is to evaluate or analyze the relative impact of cross-functional businesses processes and their effect on company profitability. And, the third task is to be able to pull the right levers (business processes) to improve an organization's visibility, traceability, and insight across silo'd departments so they can increase their efficiency and reduce complexity.
Many organizations confuse revenue management with their customer relationship management (CRM), enterprise resource performance (ERP) or financial management systems. While these systems are important to track customer interactions, asset flow and fiscal health, they don't provide important insights into sales performance from a product or channel point of view.
Gathering timely and informative data from the sales perspective is clearly essential to improve enterprise revenues. However, gaining the necessary insights and being able to quickly act on this information requires an efficient and strategic end-to-end monitoring process along with sophisticated analytical capabilities to decipher the key factors that impact each point of the revenue lifecycle.
There are plenty of point products aimed at overcoming these challenges by improving specific sales, contracting, billing and reporting processes. These 'best-of-breed' products can deliver particular features to respond to common business problems, but their adoption can still lead to disjointed operational processes and too often fall short of meeting the end-to-end revenue management needs facing most enterprises. Instead, organizations need a platform that can provide a "single source of truth" and holistic view of their revenue sources.
Standalone applications require considerable integration to enable data to be gathered from the disparate systems. And even in the more robust and responsive world of the Cloud, many standalone Software-as-a-Service (SaaS) solutions require a combination of application protocol interfaces (APIs), integration tools and professional service skills to pull together the essential data from various application workflows.
Even if an organization can pull together the data, they need sophisticated analytic skills to identify the issues which could be constraining revenues and prescribe the right remedies to resolve these issues. As a result, they can't adjust their business processes quickly enough to respond to rapidly changing market dynamics and run the risk of losing valuable revenue opportunities.
The best way to avoid these issues is to adopt an end-to-end revenue management platform which provides visibility into every aspect of an organization's revenue lifecycle. The platform should extend across all of the key elements of the revenue lifecycle process – pricing management, configure, price and quote (CPQ), contract management, rebate management, and compliance. It should also tie into an organization's front-office systems, such as Salesforce.com and back-office systems, such as SAP.
This type of revenue management platform can enable enterprises to optimize their performance across each stage of the revenue lifecycle. This type of platform not only overcomes the software integration challenge, but enables greater business process integration as well. The right revenue management platform, like that offered by Model N, will permit an enterprise to increase sales productivity and revenue while reducing needless operating costs and risks.