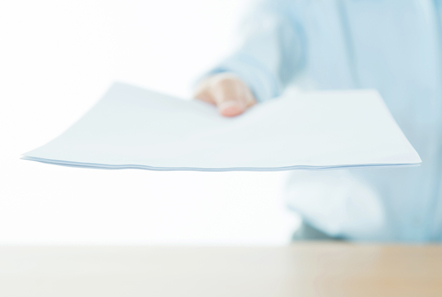 Model N recently hosted a webinar titled "Tender Management in Life Sciences:  How can you improve your tendering processes to win more deals?" with industry experts Ruven Remo Eul, Associate Director of Life Sciences Europe at HighPoint Solutions and James Robinson, Director of Industry Solutions at Model N. The speakers shed their perspectives on the global Tender environment and presented the findings of the recent HighPoint Solutions Tender Management benchmark study. They also delivered an analysis of the three key challenges for Tendering IT systems and the indispensable solutions to address these challenges.
Global Tender Management Environment
Tendering and contracting is trending up in Europe ever since financial crisis but also more recently globally in countries like India, Brazil and China. Any missteps in the tendering process – from Awareness and Planning to Evaluation and Decision to Response, Fulfillment and Tracking – can have a lasting impact on your revenues. You could miss a deadline, propose a sub-optimal price (higher or lower), get disqualified due to missing information, or fail to be strategic. IT Solutions can help solve most of the challenges but come in varying degree from basic Excel to a comprehensive end-to-end solution.
5 Key Findings from the Highpoint Solutions Benchmarking Study
Hospitals, Regional and National Governments are the most common authorities responsible for Tenders and these are allocated primarily by region, national and product/Therapeutic area.
The majority of Tenders have a duration of 12-24 months. In some markets (like Poland) the duration is less than six months, but in other countries (like Australia) the duration can be much longer. Surprisingly, for renewals, three out of four Tenders have the option of being extended, which means that once you are in, the chances of extending it are higher.
The dominant Tender Award criteria is price, but qualitative criteria like supply, safety, customer service are also increasingly important criteria as compared to 2 years ago. It is surprising that the criteria is same across sectors – research based, med dev, mixed and generic.
Companies that have a dedicated resource don't have any major issues with Tender management. So, it is important to have a dedicated resource as a best practice. The resource may sit at either local or global level but local needs support of regional or global resources for success. Top orgs differentiate in the way they plan their tenders. More planning allows more lead time for follow-on steps.
Most companies also seem to have a basic Excel and data based solution in place but are looking for an IT solution. Ideally, an e2e TM solution would be a Global Tender and Pricing software with e2e management that is connected to your ERP and Master data and do Gross to net calculation.
3 Key Things to Consider with IT Solutions for Tender Management
Bidding for Value – Standardizing different heterogeneous criteria and scoring models into a system can be a challenge. Consider how you map your portfolio to tenders, making compliance and other evidence documents available to bid for value successfully.
Pricing for Profit – Figuring out what is the compliant, winning pricing – Ceiling prices, volumes, tiering, etc. can be a challenge as well. Tendering systems are usually disconnected from pricing systems, employing simplistic pricing methodologies that are designed for administrative user instead of a commercial leader and localized vs global architecture.
Maximizing Awards – It is critical to collect tendering data and analyze data in a closed loop. It is also as important to track sales vs expectations and track Post Awarding activities. Basic IT solutions do not have the ability to systematically collect, map and analyze competitor intelligence and do not provide contract execution, lifecycle management and feedback loops to account and pricing strategies.
In summary, Tender Management has an increasingly strategic importance to Life Sciences companies in Europe and globally. In our recent webinar, the speakers highlighted that it is a best practice to have dedicated resources and a comprehensive end-to-end tender management solution to maximize your wins. Model N is a global leader in Revenue Management solutions for Pharma and MedTech. We provide a comprehensive Tender Management solution to help increase sales and margins, reduce risk of non-compliance and optimize the lifetime value of awarded contracts. Please contact jrobinson@modeln.com  to learn more or visit Tender Management Webinar to download a copy of the webinar and learn about tender management solutions.