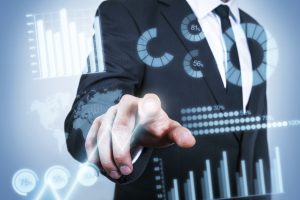 High Tech is one of the most robust American industries in the modern era. However, with a large influx of potential market players, seemingly all the time, there is a great deal of volatility and lost revenue. Good ideas sometimes fall by the wayside and sometimes this means that good companies fail. Start-ups are known these days to be high-risk, high-reward ventures, with a large percentage failing before they get off the ground.  However, large companies in the tech industries are known to fail if they fall off their game too.
There are a few things tech companies can do to cut down on costs as well as manage prices and revenue. High tech is a very chaotic industry, more so than most markets, but some common and fundamental pitfalls are discussed here.
For companies producing high tech components like semiconductors, serious attention needs to be paid to the costs of materials and construction of their products. Many elemental materials are necessary in semiconductor construction, from the ubiquitous silicon to rarer metals like gold and platinum, as well as even rarer rare-earth metals (that's why they call them that). Recycling and minimizing waste of these materials will save such companies truckloads of money in the long run, especially as cheap quarries are exhausted around the world. Furthermore, shipping, payment and processing in such operations can become vastly more complicated than they need to be for such companies. These days, using a good software program for these logistics, along with a healthy dose of outside consulting, is paramount in maintaining a streamlined firm.
Overhead is a huge issue for High Tech firms, and are often significant drivers of the price of products, hardware and software. While it may be glamorous to provide unlimited energy drinks and sushi in the video game break room at your fancy new software firm, it might be wiser to invest in employee benefits and company investments. If you use your new money to ensure company growth, your employees will be happier in the long run.