By Cesare Rotundo, VP, Product Management
In part one of our series on taking your price waterfall to another level, Cesare Rotundo, VP, Product Management, explored the real problems found in a complete gross-to-net strategy. Cesare turned to several Model N customers and asked about their experiences and perspective. The results are enlightening, and he also discovered that high-tech leaders look at gross-to-net as a real thing.
Problem 1: Margin Erosion
There are many forms of discounts and incentives used by High-Tech companies. However, with Semiconductor and Electronic Component Manufacturers (ECMs), the notion of list price is distinguished between the OEM price and Distributor Book Cost (DBC), which are typically linked. This distinction between OEM price and Distributor Book Cost makes it a complex scenario in Semiconductor and ECM pricing which often leads to margin erosion.
The factors causing margin erosion include:
Discounts driven by design registration programs.

Discounts driven by end-customer specific deals. For example, to win end-customer business, channels will sell at a lower resale price and request a lower manufacturer cost which are only valid for the specific deals with the end customer.

End-customer contract-driven discounts. These are discounts where manufacturers reimburse end-customers for the difference between the price the customer paid to the distributor and the contracted price.

Stock Rotation – allowing distributors to return stale inventory to manufacturers and replace them with new inventory or different products.

Price Protection – manufacturers often compensate distributors when the distributor book cost (DBC) price changes for some of the products that the distributor holds in inventory.

Market Price Program (MPP) discount – distributors establish market price programs (MPP) and buy at a lower price than DBC.

Rebates – manufacturers create rebate programs with channel partners and end customers.

Market Development Funds (MDF) – funds made available by the manufacturer for the channel to invest in approved marketing or promotional activities.
Problem 2: Lack of Unified Price Management
Each manufacturer's pricing tools and techniques evolve and are subject to internal and external influences. Additionally, there are business processes that develop over time and internal subject matter experts that are involved in pricing decisions.  This means that each manufacturer is unique in how it manages its price waterfall and that it becomes more complex over time.  Because of this, most manufacturers do not have a unified price management strategy in place.  For example, a leading data solutions provider offers a comprehensive portfolio of incentive programs to maximize profitability and only offers discounts when needed to win a deal. Below are a variety of discounts that they use:
Discounts for end-customer specific deals using Debit Special Price Authorization pricing.

Rebate programs to distributors to incent the reduction of inventory.

End customer rebates to mask the price the end-customer pays from the distributor.

Price Protection is offered to all direct distributors and retailers as well as many indirect distributors and retailers.
From the list above, it becomes apparent how complex it is to manage all the above levers and maximize profitability. Calculating margins becomes complex when sales transactions are not consistent and manufacturers have to rely on data mostly generated outside the organization. Channel sales data is often incomplete, incorrect, and inconsistently reported.
Problem 3: Lack of Standardization
Standardizing the different price waterfall views is key to successfully managing pricing decisions.  Including deciding on not only how much, but where to invest. It's a tall order, especially when each discount and incentive decision is made in isolation, silos or based on what was done before, without understanding why.
Is it just the cost of doing business?
Are incentives "free money" for the channel?
Are we incenting the right distributors, geographies, products, customers?
The first step to improve this is to align all discounts around the price waterfall. The price waterfall provides all elements affecting profitability between base and list price through the manufacturer's pocket margin and can also be used to show additional measures such as distributor margin.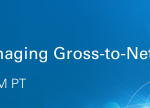 The price waterfall is a very powerful tool since it homogenizes all discounts, surcharges, and incentives. It requires homogeneous data though, which can be very difficult to obtain if data is managed in different systems using different dimensions. Striping data along the same dimensions is essential since the waterfall is only useful when we go beyond the averages and compare across those dimensions where exceptions and inconsistent pricing behaviors can be found. You can try by taking data generated in multiple applications and massage it to find out that you need to go back and change those systems and convince partners to provide the common dimensions you need. Very few of these efforts succeed. The best approach is to have a single application or integrated set of applications that natively process transactions in a way that analytical tools can easily consume them. This is Model N's approach.
Why would you change your current approach?  The upside is seeing if it's worth discounting, investing, compensating, rebating, and whether it's not. Exceptions surface when we drill into dimensions and can answer questions such as:
Which European country is less profitable?

Which distributor shows a lower margin for a product family or a part within Germany?

What is the leading cause of profitability loss in Spain?

Which customers in the UK are getting the highest quote discounts?
It is useful to pick two dimensions, such as geography and country, to discover the exceptions above. You then explore by filtering additional dimensions, such as product. A tree map, as shown below provides insights into impacted revenue as depicted in each colored rectangle. The graph below is a simple yet powerful tool to discover where to investigate further.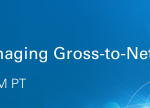 As mentioned previously it's not just about pricing. Inventory plays a major interconnected role in performance. As a case in point, on November 16, 2018, NVIDIA lost nearly 20% of its market value. While the volatility of the overall market likely influenced the swing, the main culprit was its ballooning inventory. In November 2018, Nvidia had $1.417B in inventory, up from $796M in January 2018. With more than 12 weeks of inventory to sell-through, the expectation was that margins would decline, and cannibalization was going to be a major drag on future performance.
The above problems drive two additional questions. Can we hope to adjust tactics and forgo strategy? What are the chances to align different business units around a common price waterfall vision?
Luckily, there are solutions that address these complex issues. Model N has the tools to "see it coming" before we get lost in the forest. Also, companies can delegate the arduous and never-ending task of extracting data from channel partners to solution providers specialized in on-boarding partners and obtaining, cleansing, and enriching their data.
Model N is one such provider that offers a Channel Data Management solution and service. The advantages of using a vendor that can gather POS and inventory data on your behalf and then feed it to channel inventory management solutions in support of contract and channel quoting processes are numerous. Integrating sales and incentive data across the price waterfall is how leading solution providers such as Model N are using channel data. The capabilities include:
Receiving POS and inventory data from all channel partners.

Providing information to all the pricing stakeholders via pricing and reporting systems

Evaluating inventory positions and price protection exposure before making any price changes.

Evaluating distributor sell-thru velocity and inventory-on-hand before creating rebate programs

Calculating debit special price authorization earnings, accruals, and payments.

Calculating rebate earnings, accruals, and payments.
Notwithstanding High Tech specific needs, strategically managing Gross-to-Net is a must if you want to execute a channel strategy that matches partners with your objectives and enter new markets with promotion-efficient partners, and leverage logistics support from other partners.
Even if you have the best products, you have a responsibility to extract the most value. You need to identify exceptions and provide your sales organization and channel partners with fair and balanced compensation. Getting there is not as easy as just trusting what has worked in the past is going to work in the future.
To learn more about your true gross-to-net and what you're missing with your price waterfall, click here. For more information on Model N, go here.