Model N is proud to be a Gold Sponsor at Dreamforce '16 (October 4-7) at the Moscone Center in San Francisco, CA. This is the fourth consecutive year Model N has sponsored Dreamforce. If you're attending this year's Dreamforce event, we'd love to meet you in person and have you learn about how Model N's enterprise-grade, Salesforce-native suite of revenue management solutions can help your business significantly grow revenues, expand margins, and reduce risk.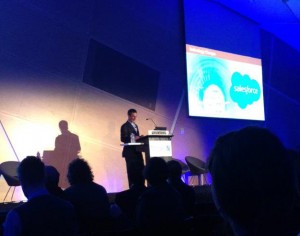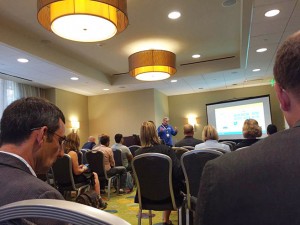 Stop by booth #408 in the Moscone South Exhibit Hall to meet with one of our product and industry experts and to see a live product demo. Or simply schedule a one-on-one meeting in advance and we can give you a complete overview of our solutions in a private meeting room.
We'll also have several sessions where you can attend presentations explaining what Model N can offer your business (we'll share session details on this blog as soon as they become available).
At Dreamforce, you'll get to learn about and experience the latest in cloud-based revenue management. If you haven't registered for Dreamforce yet, just go to the Dreamforce event registration page.
Stay tuned to this blog and follow us on Twitter (@ModelN) during and after Dreamforce '16 for more information and observations about this year's conference.