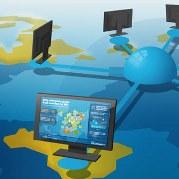 I regularly speak with strategists at global pharma companies and, lately, the close relationship between global market access and global pricing has often come up.  The success of a new drug depends on positive health outcomes, of course, but also on positioning, competitive pricing and many other components that bring about effective reimbursement from increasingly cost-conscious payers, be they public or private. We all know the heydays of the 1990s and early 2000s when most drugs would be reimbursed by payers without problem are long gone. As a result, Market Access teams continue to rise in importance.
The Market Access folks are involved pre-launch in demonstrating the clinical and economic value of a drug. In the simplest of terms, their goal is to arrive at a win-win for the company and the payer, which ultimately translates to a win for the patients. Critical also is their ability to establish a favorable landscape for pricing managers who handle ongoing global pricing strategy and execution after launch. But there's a lot that can go wrong in this process.
To succeed, Market Access teams need resources and insight across a vast network of stakeholders. Years before a product launches they're working with the clinical team to position trial studies' results, shape the target product profile, and with the regulatory teams to assemble the global value dossier in such a manner that the drug achieves as broad an indication as possible on label. All the while, they work under stringent timelines with different authorities such as the FDA, EMEA, Ministries of Health or other government entities. Once the label is approved, the pricing conversation begins. This is a very busy process with strict dates to respect on the way to a final launch date. Any delay may lead to loss of revenue through delayed launches but also through the complexities of international reference pricing. For instance, a late launch in France could result in a lower price for the subsequent launch in Belgium. It's the Global Market Access team's job to keep everyone coordinated around the timeline to prevent delay that affects revenue and price.
While Market Access teams have a fairly defined skillset and processes for bringing a new drug to market, I observe that most of them do not yet have systems to effectively collect and share market access data across the organization. Global Market leaders acknowledge that their teams are underequipped in this area: many use Excel worksheets or PowerPoint templates in a share drive to coordinate activities involving hundreds of people across the organization in order to launch a new product in dozens of countries in a matter of a few months. Everything is ad hoc and they have not defined consistent data and key performance indicators (KPIs). What it boils down to is a lack of visibility and measurability across the organization.
What I believe is needed is a shift in data consolidation, reporting, metrics and tools to support Global Market Access excellence and enable these teams to operate optimally. At Model N, we have developed a system that enables users worldwide to consolidate and share a product's or an indication's market access information in every country including milestone dates such as expected global value dossier submission, expected response/questions, as well as expected price conversation and launch dates.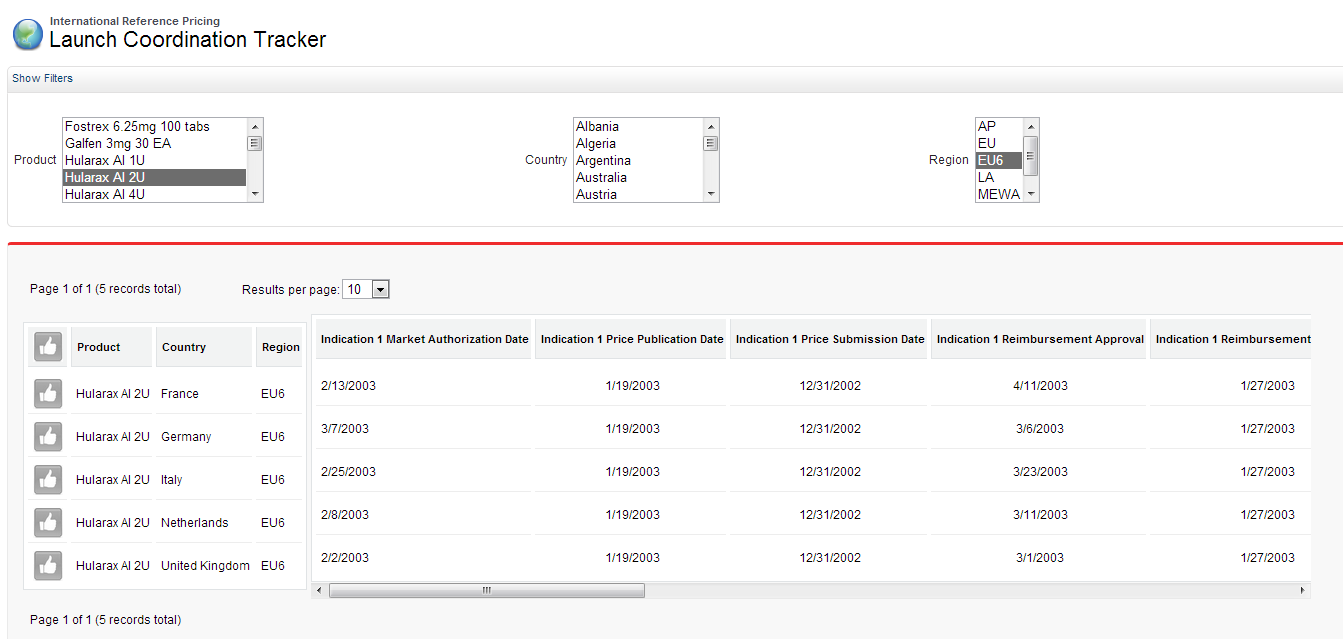 It consolidates to a calendar in which all relevant stakeholders across the global organization – from affiliate government affairs to the Global VP of Market Access – can view the latest status of how dates stack up across countries, how actual achievements to date compare to expectations, and can identify and mitigate delay risks. Having visibility of this timeline across countries is very useful and we've seen a great deal of excitement around this. But this is just a starting point, and Model N is gearing up to provide more value to Global Market Access teams with these two main objectives:
• Consolidate market access information consistently (same definitions for all) and establish business governance and monitoring processes in order to streamline/optimize access timelines, identify opportunities and mitigate risk, prioritize and/or anticipate resourcing.
• Increase account rep effectiveness, by sharing knowledge and best practices: Today, everything is silo'd and there is very little cross-country knowledge sharing in terms of material, methodology, message and innovative strategies.
In my opinion the top capabilities that such a solution should help facilitate are:
• Information management and reporting that allows for true global brand-level market access planning, process and performance, including segmentation at the country or state or even account-level, if necessary, to ensure information is available at the relevant level of granularity
• Dynamic collaboration and process management that alerts teams of important changes, expedites proactive response, runs data verification workflows regularly to ensure accuracy and timeliness of data
• Analytics and reporting including KPI measurement that captures the relevant data and establishes consistent, measurable metrics (e.g. number of patients covered, level of access, delta vs. analog products, number of days price approval vs. industry benchmark)
• Visibility and dashboards for better communication across borders concerning delay risks and delta between expected and actual performance
I'm interested in what you think. What other capabilities would you want to see in a solution for Global Market Access teams?