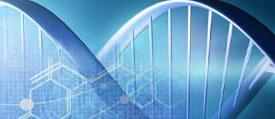 The 12th Annual Pharmaceutical Industry Audit reports that the US Pharmaceutical industry has had a very tough year. The challenges came from a number of different areas: post-recession strains on public budgets and private-sector employment as well as the steepness of the patent cliff from 2010-2012. The Editor in Chief of Pharmaceutical Executive stated that there was one signal message from the survey, "today's race to the top of the league charts belongs to the swift, where you claim your destiny by controlling the ability to price."
For many in the pharmaceutical industry revenues are down and margins are being squeezed. The leaders are those who have the ability to set prices above the market with less or no discounts, resulting in minimizing overall gross margin erosion.
This year's audit covered the following areas: Annual sales, Enterprise value, Enterprise value to Sales, Gross Margin, Sales to employee, Net income to assets, Sales to assets, Net income to sales, & SG&A expenses. What resonated with me is that one of the major indicators of success was found to be gross margin. While this is not surprising, in and of itself, it's the differences among those seeing increases or steady gross margin and those seeing losses that is truly eye-opening. The top 5 gross margin leaders were:
Celgene=90.9%
Biogen-Idec=86.36%
Allergan=84.38%
NovoNordisk=82.00%
Shire=80.31%
At the other end of the scale we have gross margins for Sanofi=18.43%, Mylan=17.43%, Novartis=16.65%, Actavis=9.19%, and Hospira=3.55%.
Vadim Zlotnikov, Chief Market Strategist at Alliance-Bernstein stated that, "pricing power is the key to sustainable earnings growth. There is clear evidence that shares of companies with pricing power dramatically outperform their peers." The companies who managed the best were the ones that controlled prices by reducing margin erosion.
The leading manufacturers that maintain or even increase their gross margins follow three best practices including:
• Reduce price erosion using business intelligence with their contract management
• Reduce or eliminate maverick pricing that impacts overall product pricing
• Maintain or increase gross margin through more innovate contracts and pricing
Let's dive a bit deeper into each of these best practices…
Many manufacturers have silo'd systems for their pricing, contracts, and settlement management systems. But those that have an integrated solution can leverage business intelligence tools that allow them to better manage and negotiate their prices over the product lifecycle. This allows them to have much higher gross margins than their competitors.
Maverick pricing by sales is the bane of many manufacturers, leading to a significant loss of gross margin when those prices are used against their government contracts for best price. The best way to avoid this issue is with a contracting solution that not only forces compliance to pricing guidelines but also has easy workflows and alerts for reviewing and approving/disapproving price changes. In addition it needs to have embedded within it best practices for complex contract deals.
Companies face a difficult situation when long-time employees leave taking the institutional knowledge with them or because their current systems do not allow for industry best practices for sophisticated contractual negotiations. Both of these can lead to a reduction in overall gross margins due to poor negotiations and imperfect contractual provisions. The best companies have a pricing and contract solution that is both simple to use and also has superior flexibility to store and learn from previous negotiations and develop complex contracts.
To provide an answer to this overall problem of gross margin management across a product lifecycle, Model N delivers an integrated Channel Management solution combined with the industry's best practices for KPI dashboards and Business Intelligence. Our solution can significantly reduce price and margin erosion as well as revenue leakage from incorrect rebates and chargebacks.
Resources: Revenue Management for Pharma