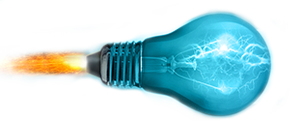 When you make the decision to move from manual quoting to an automated CPQ process, you're taking a significant step toward stopping profit erosion. You're liberating your salespeople from the time drain associated with configuring complex products with lots of moving parts, so they can spend their time selling more. But you still need to understand the best practices that will maximize your return on investment in CPQ software.
Every CPQ solution requires some degree of upfront planning in order to function properly and efficiently. But, this legwork shouldn't be too much work itself. The goal is to do this setup correctly, quickly and only once, then reap the benefits for all time.
So how should you approach this start-up process for your CPQ rollout?
Your first step is to assign a CPQ admin to identify dependencies and relationships among your components or product options. When you're dealing with complex products, selecting one component can have a ripple effect on subsequent choices. Relying on salespeople to remember these dependencies will negate the value of automating CPQ and lead you straight back to delayed and inaccurate quotes.
Take the time to do preliminary modeling and map your component relationshipsbefore you add the components to the CPQ system. Once you know how the components are related, you can quickly create option and option groups and define product configuration rules.
Effective configuration rules are the basis for eliminating quoting errors. Consider that you will need different types of rules including compatibility rules, must-select rules and visibility rules. For instance, if options don't work with each other, you'll need a compatibility rule that prevents a salesperson from selecting both options together.
It's important to outline configuration rules in plain English. Define them in business terms so it's easier to understand how to create those rules in the CPQ system. Decide it it's more efficient to describe these rules as positives or negatives.
Most importantly, test that your rules work the way that you expect. Confused salespeople are a surefire way to kill adoption of your CPQ system—you have one chance to get your salespeople onboard with your new automated CPQ system, so it needs to work as expected. Test rules as soon as you've created them and test the entire model to ensure the system works as planned.
While this legwork is time-consuming, it's the foundation for successfully automating your CPQ process. When your CPQ admin takes the time to follow the best practices we've described above, your CPQ system will enable salespeople to quickly create accurate quotes, win customers and keep those customers happy.
For more details on these and other best practices for effectively implementing CPQ, download our best practices sheets.