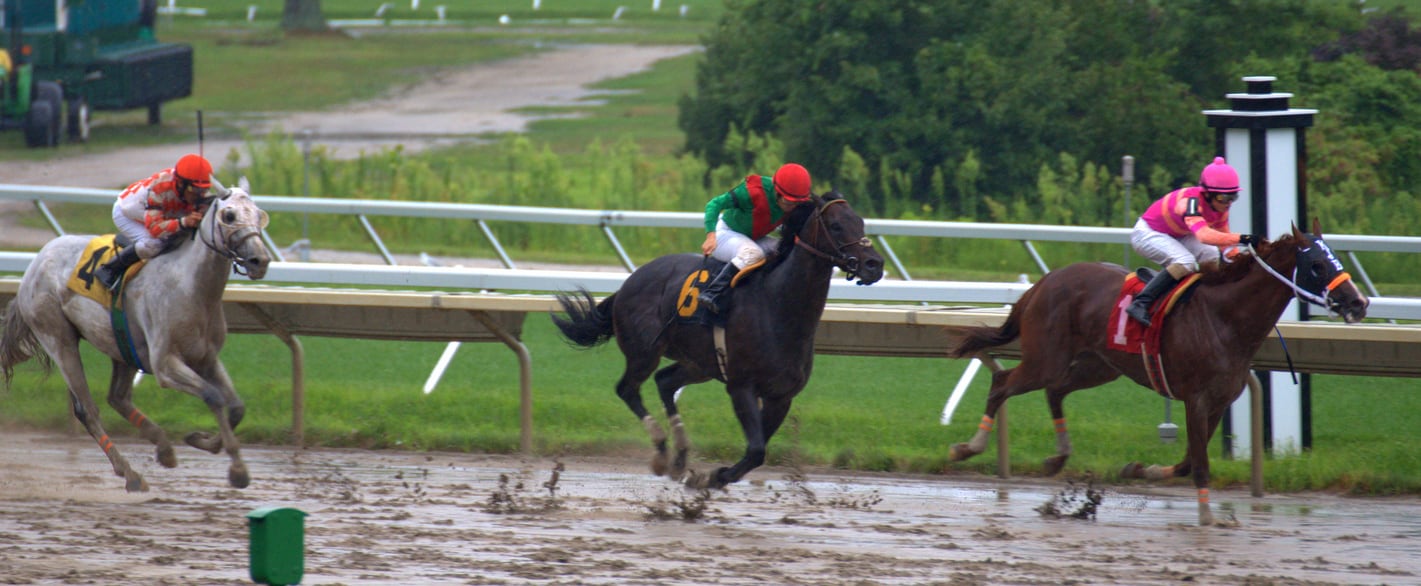 You've got your company and sales team trained and ready to go with Salesforce.com. You've transformed the sales process to have better visibility into your pipeline. Your team can now share data and track trends like never before. But just having a great CRM is not enough.
If you're like many sales organizations that use CRM, you may still be falling short when it comes to getting a timely quote out to a customer or prospect. Unfortunately, the process for producing quotes from your CRM is typically manual and complicated, which leads to errors, wasted time and lost opportunities.
CRM without automated configure, price and quote (CPQ) capabilities is like a thoroughbred race horse without an expert jockey. You're not as likely to land in the winner's circle.
According to research by Aberdeen Group, CPQ-equipped companies achieve 17% higher lead to conversion rates, 28% shorter sales cycles and 105% larger average deal sizes.  Wouldn't you like your sales team to experience these sorts of gains? If you're one of the many companies using Salesforce CRM that still use Excel or even an older generation CPQ to quote, then it's time to at least consider a new state-of-the-art CPQ solution to integrate with your CRM.
It's not just any CPQ, but critical functionality that you should look for in today's CPQ market that helped drive success like that mentioned above.  For the last few months, I've been on the road at the Salesforce1 World Tour events and speaking with many Salesforce users and administrators about their CPQ needs and challenges. Here are five key requirements that CPQ applications must deliver:
(1) User interface that's actually user-friendly. Users have high expectations for enterprise applications and want them to be as simple as the consumer applications they use daily. Anything less will struggle to gain user adoption. A sales person should be able to come right in and use your CPQ. The user interface (UI) needs to be so intuitive that without instruction you can quickly and accurately configure, price and quote.
(2) Native built. This one is so important we should say it again, native built! Native applications are delivered on Salesforce's infrastructure. No integration or syncing is needed and your current Salesforce administrator will support the application. This also means that you can configure your quotes in something you use every day.
(3) Rules configuration doesn't require a PhD. Making changes to your quoting rules and configurations should be quick and "un-techy." If every product update requires a programmer to write code, your CPQ can become cumbersome and difficult to maintain. A robust rules engine with point-and-click, intuitive administration should do the heavy lifting for you.
(4) Fast ramp up. Time to value is critical. Long implementation times will kill a CPQ deployment before your sales users even touch it. Your CPQ provider should provide best practices and guidance to get you up and running quickly.
(5) Made for the road warrior. Mobility is a core requirement for your CPQ. One-third of sales organizations issue tablets as the primary device for sales staff, according to Gartner. Users won't embrace any process that can't be done while mobile.
Salesforce CRM is your thoroughbred. It's reared to win. Every marketing piece, phone call and face-to-face meeting brings you a furlong closer to the homestretch—where the prospective customer wants a quote from you. And races, like deals, are won and lost in the homestretch. With the right CPQ in the saddle, you're more likely to finish the race under a blanket of roses.
See what sales users at Dreamforce said they're looking for in a CPQ solution and see their candid reactions to Revvy CPQ.