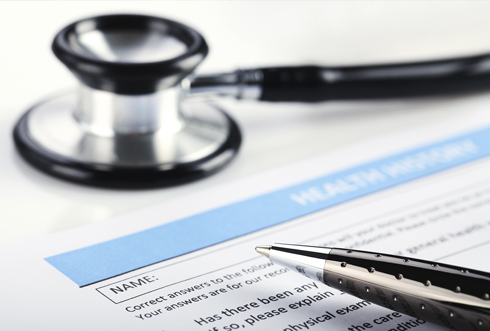 This year bundled payments for hips/knees became a mandatory program for many providers in the US. The Center for Medicare and Medicaid Services (CMS) has also announced expanding bundle payment pilots to other areas such as cardiac rehabilitation. In total, CMS has set a goal of 50% of Medicare payments to come from alternative payment models such as bundled payments by 2018.
As hospitals, physicians, and other providers adapt to these new payment models, and as additional models roll out, an obvious question is what are the implication for MedTech suppliers?
Most orthopaedic companies have been preparing for some time for bundled payments. The rest of MedTech, however, should not be resting. Bundle payments and alternative models are the future. It would not be surprising to see payers implement bundled payments across many areas. In this post, we'll look at four ways MedTech suppliers should be adapting their pricing strategy to take advantage of the changes.
Brief Background on Bundle Payments
In the traditional fee-for-service model, the hospital, physician, and post-acute (e.g., rehab, skilled nursing facility, etc.) were paid separately for services provided. Under the bundled payment models, one payment is made and the stakeholders have to determine how best to split the payment. CMS launched the bundle payment pilots back in 2013 as part of an attempt to find new ways to move from fee-for-service to paying for improvements in cost, quality and outcomes.
The initial bundle payment pilots included four different models across 48 different clinical "episodes" of care ranging from hip/knee replacement to stroke. This "bundle" forces stakeholders to work together to coordinate care, redesign care pathways, and find ways to improve cost, quality and outcomes. A recent study published in JAMA found that hospitals participating in the lower extremity joint replacement bundled payment pilot had a larger decline in costs with no difference in outcomes compared to those hospitals that did not participate in the bundle.
Bundled payments, along with other programs, are called alternative-payment models (APMs). CMS had set a goal of tying 30% of Medicare payments to APMs by 2016, and 50% of Medicare payments by 2018. Earlier this year, CMS announced that they had achieved their goal of tying 30% of Medicare payments to APMs in 2016.
Under the primary hip and knee bundle, which is now known as the Comprehensive Care for Joint Replacement (CCJR) Program, the financial burden of the episode of care rests with the hospital.
For the CCJR program, the episode of care starts with an admission to a participant hospital for a primary hip/knee and ends 90-days post-discharge. CMS will establish a target price for the episode of care that includes most costs for the episode of care. Hospitals that are able to provide care at costs below the target price are rewarded and those that have costs above the target are penalized (more specifics can be found here).
4 Ways to Adapt Pricing Strategy for Bundles
The movement to bundled payments and other alternative payment models should create new opportunities and risks for MedTech companies. For many companies, it is a good chance to re-assess pricing strategy to ensure the company is prepared for the evolving marketplace.
Besides pricing, there are many other aspects of the commercial and R&D strategy that should be evaluated that we will discuss in follow-up posts. The focus for this article is on pricing strategy. So, here are four ways MedTech companies can adapt pricing strategy for bundled payments:
Discount strategy should encourage standardization: Under the bundled payments program, many providers are focused on reducing variation and driving standardization in order to improve care and reduce costs. From a supply perspective, reducing variation is hard to do with lots of vendors. So, bundle payments will help to drive supply standardization. Suppliers should review their pricing to ensure appropriate discount structures are in place to encourage standardization.
Price to capture value, but be careful of time horizon: The bundled payments episode of care cover just 90-days post discharge. Medtech companies should be giving more weight to improvements in care and cost that occur early in the episode of care. For example, avoiding an event or reducing follow-up care is much more valuable if it is within 90-days post discharge as opposed to 18 months out.
Get ready for performance-based pricing: Many industries have already implemented models to better align suppliers and buyers. Bundle payments are, in many respects, a form of performance-based pricing that CMS is implementing with hospitals and other providers. This should create opportunities for MedTech companies to use performance-based pricing models to better align pricing with value delivered.
Price the relationship: It may sound strange, but supplier-buyer relationships do create value. Many industries outside of healthcare recognize that real collaborative supplier relationships drive value. Suppliers, of course, need programs and a relationship model to create value for their customers. Once these programs and models are in place, however, suppliers need to capture some of the value through smart pricing.
It's an exciting time for MedTech companies to re-assess how they create and deliver value for their customers. Capturing value through smart pricing will be more important than ever.