By Jim Holland, Sr. Product Marketing Manager
We continue to hear news and social buzz surrounding trade wars and tariffs.  According to the International Monetary Fund (IMF) "if the current tariffs communicated by the US and its trading partners risk lowering global growth by as much as 0.5% by 2020, or about $430B in lost GDP worldwide." While world merchandise exports increased to $17.73T (trillion) USD in 2017, as reported by the World Trade Organization.  The impact of tariffs real or speculated creates disruption for manufacturers and distributors.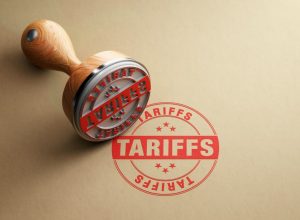 This global disruption must be evaluated by sales leaders and channel teams in High Tech and Semiconductor company's. The strategic question to be asked is: "How do we plan for potential global tariffs and channel disruptions while maximizing revenue every day?" The reality for most high-tech manufacturing and semiconductor companies is tariffs introduce an unplanned revenue execution crisis.
The unanticipated effect in prices and available inventory potentially lead to reduced market demand, margin erosion, lack of supply, and cause manufacturers to rethink current incentives to distributors, reseller's and ultimately customers.
To successfully prepare for tariffs, organizations need strategies providing consistent pricing, accurate channel insights and a current view into product inventory. Model N would like to share three strategies we've discovered while working with our customers. Model N's Guide to Tariffs for High Tech Manufacturer's and Guide to Tariffs for Semiconductor and ECMs  provide key insights for your sales and channel leadership. You can also learn more about Model N by going here.