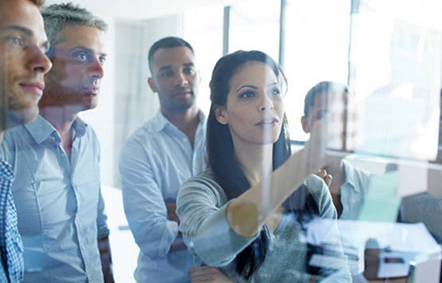 Enterprises in all high-tech industries are undoubtedly engaged in some form of rebate management practice. Modern high-tech companies and OEMs offer upfront discounts against unmet volume commitments that are not aligned with strategic priorities of manufacturers. The improperly managed incentive programs are often maintained in spreadsheets, lack security and are prone to error. All of this is happening against a backdrop of a highly-complex, multi-tiered value chain that is thriving to keep a balanced, scalable approach to its global rebate management approach.
Imagine instead, if high-tech companies and OEMs offered incentive programs that produced a considerable positive ROI! Consider these facts:
Successful rebate programs can add from 1 to 3 percent to a high-tech manufacturer's top-line revenue.
Rebate programs can help shrink operation costs through better processes and channel sales efficiencies.
Now, what does it take for a modern enterprise to be equipped with the right tool in pursuit of a world-class rebate program that has these benefits?
Revenue Recovery: Reduce rebate overpayments by as much as 10 percent.
Reduce Program Costs: Improve speed and accuracy of data, automate processes, optimize cost, and revenue management decisions resulting in as much as 50 percent reductions in operating costs.
Increased Top-line Revenue: Integrate rebates with quoting and pricing to avoid double-stacking discounts and post-deal rebate payouts to ultimately increase deal value by 2 to 5 percent.
Model N provides rebate management solutions that are designed to handle all aspects of rebate programs reliably and at scale. Built natively on the Force.com platform, Model N Rebate Management enables manufacturers to simplify the creation and management of rebate and incentive programs. Rebate Management enables channel managers to align partners with channel strategies using incentives based on volume, revenue, time of sale, product family, regions, and other business factors as presented by actual performance and sales data.
What you need to know about Model N Rebate Management is that it is a Salesforce-native application delivered via SaaS on Model N Revenue Cloud. The integration of Rebate Management with Revenue Cloud and Channel Data Management is key because it includes quoting, pricing, debits, sales, channel management and contract systems used by hundreds of well-known companies around the world.  Key features include:
Reduction in revenue leakage and increased sales
Improved visibility and control by providing channel managers, sales, and marketing with a complete view of rebates and channel incentives
Increase partner participation by leveraging a community portal and creating more transparency for partners and customers on their current performance, payments and earnings.
The benefits of Model N Rebate Management are endless and they are best described in a newly published whitepaper, "The Upsides of Better Rebate Management: Improved Margins and Higher Revenue" by Chanan Greenberg, Vice President and General Manager, High Tech at Model N.