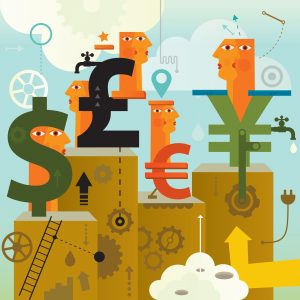 We're in the middle of a transition period in how pharma companies conduct business globally, in which global pricing is taking center stage. Launching a new drug in any country can have immediate ramifications in other countries, and the results of unfortunate pricing decisions can spread like wildfire to several markets.
On one side of the fence are the payers both public and private who have increasingly similar approaches to control drug budgets. On the other side are the pharmaceutical companies who negotiate different prices with different countries.
These negotiations are getting more complex as payers freely and increasingly share information with each other. The ways in which pharma manufacturers make pricing decisions should follow a similar model of sharing information across borders.
Pharma manufacturers must create a global pricing strategy that anticipates regulatory entanglements and plans for the global impact of country-level price changes. While implementing technology solutions for global pricing is important, it's vital to recognize that a global pricing system is just one aspect of change that needs to take place. It is not a silver bullet.
Global Pricing Best Practices
To successfully manage global pricing, the culture of the pricing team requires formidable change. That means people, processes and plans need to evolve, not just systems. Pharma companies should consider these 10 best practices to foster change and achieve global pricing excellence:
1. Understand the status quo
In the past, the pricing teams worked locally in many companies. The pricing and launch decisions were made to benefit individual countries and sometimes the region. With increasing usage of international price referencing, it becomes critical to establish a process where cross regional and global teams are involved and informed of pricing decisions.
2. Assign a project champion
Globalizing the pricing decisions is often a major undertaking in companies and involves organizational change. It is essential to identify and assign a project champion to own and drive the change. Someone who can negotiate with the top management, articulate the need, get appropriate resources sanctioned for the successful completion of the project.
3. Gain executive buy in
Help your management recognize the need for change. Consider not only the current inefficiencies in the process, but also the missed opportunity cost.
The only way to the top is by driving the bottom line. The executives are expected to stand behind every financial decision they make. Hence, it is essential to show your execs the expected return on investment and the quick win. Do your research and go with the numbers.
4. Define pricing committee
Establish a cross functional pricing committee. This committee makes the decision on what pricing actions will best achieve the overall objectives of the firm.
5. Establish pricing governance & policy
Define thresholds for acceptable global price impact and dangerous global price impact, as well as implications of price change on local sales. Establish the escalation process for price setting and changes based on the level of resulting impact. Consider how the pricing team will execute price governance between headquarters and affiliates, as well as tracking and monitoring of global price developments.
6. Bring your worldwide team together, often
Alignment is the key to successfully reducing price erosion. Gather key members from global pricing and affiliate teams from all parts of the world in a workshop where you can devise the roles and responsibilities, the pricing policy and unified vision. This helps in adoption from key decision makers globally by engaging them early on in the process.
7. Update your pricing and market access toolkits
Discuss with your global pricing system provider how to best configure the system to support these roles and policies. This approach helps the company to ensure the policy and system work hand in hand.
8. Define KPIs
Define clear Key Performance Indicators to benchmark and track. At the end of the day, it all comes down to price erosion. Price erosion is inevitable; what matters is how much and how fast. Identify the KPIs to track price erosion. Also identify your KPIs on process inefficiency leading to missed opportunities, non-compliance leading to penalties and others.
9. Track progress
You can't manage what you don't measure. Track your progress based on the defined KPIs and be sure to showcase the progress to your top management.
10. Incentivize
Determine how you will incentivize your teams around the globe from country affiliates to global pricing managers. Most companies only plan for incentives based on the success of each individual country. But, companies should consider that part of local incentives should be driven by global revenue.
Ideally, the culture, policy and the software system must work together seamlessly to achieve true global pricing excellence. By recognizing and addressing cultural changes in addition to employing effective global pricing solutions, pharma manufacturers can increase their ability to make revenue maximizing decisions.