Configure Price Quote (CPQ) for SAP
Bridge the gap between Salesforce and SAP, including SAP Variant Configurator to enable and accelerate deployment and execution of Digital Reinvention strategies.
Spend 40% More Time With Your Customers
Selling time with customers is key to success. Learn how your competitors increase facetime during the sales cycle.
Thank you for your interest. We will email you a link to the content you requested.
Features
Out-of-the-box integration with SAP Variant Configuration, pricing, order submission
Create quotes using master data and business logic maintained in SAP
Easy to use UI in Salesforce for SAP KMAT product configuration
Price according to data and business logic defined in SAP Pricing
Flexibility to adjust prices in a quote according to SAP pricing conditions
Mix SAP and non-SAP products and services on a single quote
Salesforce native
Tailor offers for specific markets, regions, customers using KMATs
Transport
Guided selling
Product catalog for SKUs, bundles, configurations
Scalable performance enabling thousands of lines on a quote
Patented capabilities that simplify administration and maintenance
Installed Base
Versioning
Automatic proposal generation in Microsoft Word or PDF
Intelligent cross-sell recommendations
Advanced pricing recommendations and price list management
Volume, tiered and usage-based pricing models
Deal analytics
Purchase options capability supporting all business models
Intelligent Approvals
No CRM – no problem. Implement without a CRM
Patented performance architecture for enterprise-grade scalability and performance
Seamless integration with Microsoft Excel
Seamless integration with Model N CLM
Extensible to partners and e-commerce customers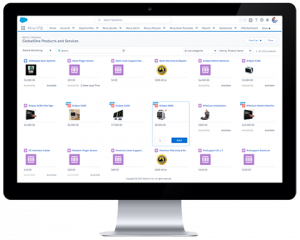 Benefits
Accelerate deployment and execution of Digital Reinvention strategies
Respond instantly with the ability to quickly build accurate quotes using SAP data, convert quotes into contracts and orders right from Salesforce
Increase win rates by being first with a tailored quote –increase speed and accuracy with guided selling, intelligent cross sell, pricing recommendations, automated approval workflows and instant proposal generation
Maximize opportunities – Proactive alerts instantly deliver actionable insights to the sales team about upcoming renewals, new product and service potential and contract performance
Transform the omnichannel customer experience – the ability to quickly and accurately configure complex products, regardless of sales channel, ensures customers are able to purchase your products where and how they want to buy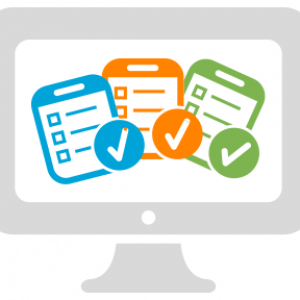 You have an inquiry? We are here to help.
Thank you for your interest in Model N and our Revenue Management solutions and services. Please submit the form to the right and a representative will contact you to answer questions.