Authoring for
Salesforce CPQ
Redline Salesforce quotes in Microsoft Word® to streamline proposal and contract negotiations, increase collaboration, and accelerate sales cycles.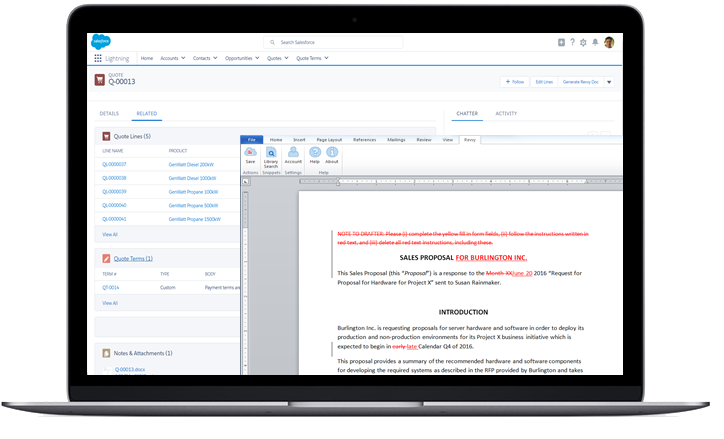 Features
Effortless and seamless integration with Salesforce CPQ
Redlining directly in Microsoft Word
Automatic tracking of changes and version control
Automated synchronization of Salesforce quote and contract record
Microsoft Word based template and clause libraries
Easily create proposals using Microsoft Word-based templates
Accelerate review and approvals using Chatter
Salesforce native
Benefits
Easily extend capabilities of Salesforce CPQ
Increase sales velocity and shorten sales cycles
Simplify collaboration with redlining using Microsoft Word
Accelerate proposal authoring and updates
Save time and reduce errors during deal negotiation
You have an inquiry? We are here to help.
Thank you for your interest in Model N and our Revenue Management solutions and services. Please submit the form to the right and a representative will contact you to answer questions.