Accruals Management
for Life Sciences
Use Model N Accruals Management to effortlessly assemble data from disparate systems to accurately forecast product rebate exposure, minimize forecasting discrepancies, and ensure financial statement integrity.
Accruals Management for Life Sciences: End-to-End Solution
Financial and brand analysts can access our end-to-end solution from any web browser to seamlessly forecast, post and reconcile accruals for all of their products by calculating multi-dimensional revenue and accrual rate forecasts based on historical data and analyst input, generating daily transaction postings, and running periodic reconciliations.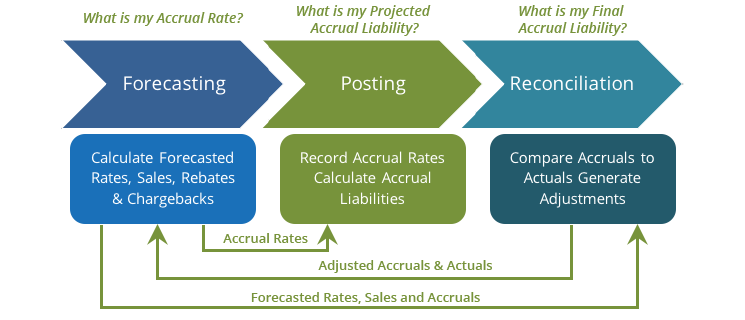 Model N Accruals Management is an enterprise-grade, end-to-end SaaS solution purpose-built for Life Sciences Pharmaceutical and MedTech manufacturers to handle all aspects of their accruals management processes. Liberate your finance and brand directors from being stuck assembling data from various disparate systems, manually creating calculations and models in Excel® or a custom-built solution, and from experiencing a regular, high variance between actuals and accruals.
With Model N, these teams can automate their forecasting and reconciliation calculations, leverage daily accrual postings with role-based controls, use powerful analytics and rely upon a robust and complete audit trail to track all activity and calculations.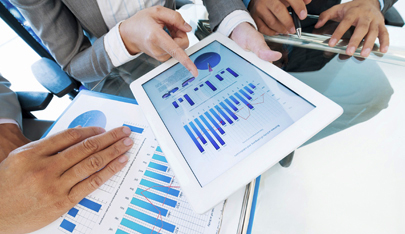 Key Benefits
Teams can maximize their operational efficiency like never before. End-of-period close cycles can be dramatically shortened with the use of automated data aggregation, calculations, and reporting from a single source of data.
Companies will minimize forecasting discrepancies by standardizing and automating calculations and methodologies across their various brand and central finance teams.
Realize a new level of integrity and compliance for your financial statements with the ability to consistently analyze data on-demand to gain deeper insights into rebate drivers, and by relying on a complete audit trail built across all accruals-related processes.
Excel®-like Enterprise Solution
Unlike other approaches, our solution is a flexible, self-serve modeling platform with an Excel-like user interface built on an enterprise-grade backend solution. Updates to a model can be easily applied. And, running an analysis such as drilling-down into the data or running an aggregation is simple.
The solution's cloud-based forecasting and reconciliation models can pull data from different sources using our pre-built connectors. This includes a connector to the Model N Revenue Intelligence data mart, making more data available on-demand for forecasting and reconciliation calculations.
The accruals management platform is unified across our commercial, compliance and reporting solutions as it is the same used by the Model N Revenue Enterprise Cloud solutions.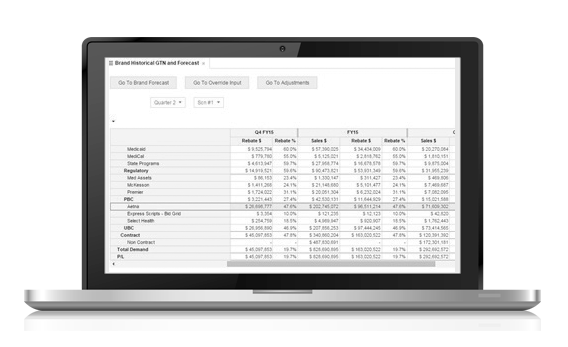 You have an inquiry? We are here to help.
Thank you for your interest in Model N and our Revenue Management solutions and services. Please submit the form to the right and a representative will contact you to answer questions.