GENEVA, CH – February 24, 2015 – Model N, Inc. (NYSE: MODN), the leading revenue management solutions provider to the life science and technology industries, announced today another contribution [...]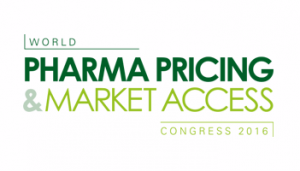 GENEVA, CH – February 24, 2015 – Model N, Inc. (NYSE: MODN), the leading revenue management solutions provider to the life science and technology industries, announced today another contribution to its thought leadership initiatives in the life sciences sector, by sponsoring the Pharma Pricing & Market Access Congress 2015 on February 24-26 in London. Model N will be located at Booth 6 at  the world's largest Pharma Market Access Congress.
James Robinson, Director of Industry Solutions for Europe at Model N, will share his expertise at the first conference day in his speech "Global prize optimization made easy" (February 24, 2pm). The long experienced specialist for pricing and profitability management in the pharma sector will elaborate on how increasingly sophisticated payer tactics are upping the ante for pricing teams striving to optimize local access versus global returns on investment.
"Higher risks of price leakage in combination with a higher demand from executive management for insights and options are creating an acute focus on pricing decisions", explains Robinson. "Pharma companies are shifting to align global governance and organizations while enabling local autonomic execution."
Due to the dynamic evolution of the pricing space, continuous innovation in this field is becoming a strategic focus for pricing teams in the pharmaceutical industry. Model N is a thought leader in pricing and profit optimization and leads the way by innovating together with its customers, including Gilead and Janssen Pharmaceuticals and others.
In close collaboration with its customers, Model N is providing new advanced functionalities with every product release, which allows pharma companies to make better decisions, maximize their revenues and margins and enables effective global pricing strategies.
The Pharma Pricing and Market Access Congress 2015
Europe's most respected market access and pricing conference brings together more than 200 attendees and 40 top speakers out of 15 countries, to benchmark their strategic decision making in pricing. The event will share the latest developments across the globe with insights from key payers and pharma companies. Participants can learn how to prepare their market access strategy for the ever changing global healthcare market and understand the diverse payer landscape and how to inform decision making with insight from key payer organizations. In addition, the providers of the latest industry solutions and technologies illustrate how they can benefit enterprises in pricing decisions. For more information on the upcoming Pricing & Market Access Congress 2015 or to register, please visit:
http://www.healthnetworkcommunications.com/conference/pharma-pricing/
About Model N
Model N is the leader in Revenue Management Cloud solutions. Model N helps its customers maximize their revenues by maximizing sell time, revenues per opportunity and number of opportunities. Model N Cloud solutions manage every dollar that impacts the customer's top line and transforms the revenue lifecycle from a series of disjointed operations into a strategic end-to-end process. With deep industry expertise, Model N supports the unique business needs of life science and technology companies across more than 100 countries. Global customers include: Actavis, Allergan, Atmel, Bristol-Myers Squibb, Dell, Johnson & Johnson, Linear Technology, Merck, Marvell, Maxim, Micron, Nokia, Novartis, Novo Nordisk, ON Semiconductor, and STMicroelectronics. Learn more at: http://www.modeln.com. Model N is traded on the New York Stock Exchange under the symbol MODN.
Legal
Model N® is a registered trademark of Model N, Inc. Any other company names mentioned are the property of their respective owners and are mentioned for identification purposes only.
Connect with Model N
Media Contact
Jan Leder
Grayling
Tel: (+49) (0)211.9648.541
Email: jan.leder@grayling.com